We've long admired the work of New Zealand–born, London-based designer Cassandra Ellis, whose approach to interiors we find particularly resonant: Rather than create a place that is officially "decorated," Ellis told us this past fall, a home should be "a long and rambling poem revealing someone's life." (Hoping to refine your own decorative senses? Read Expert Advice: Developing Style with Designer Cassandra Ellis for more.) The tools for getting there are where Ellis shines.
Two years back, Ellis launched her Furniture Collection, and today she launches Ellis Paints, a new line of 18 quiet, nature-inspired colors, each meant to work alone or in combination. Ellis spent years mixing colors for her own homes and client projects, and she took what she learned to an expert colorist in London to develop her first official line. The colors, like her interiors, are "quiet, calm, and enveloping—none overwhelming or attention-seeking," she says. Let's take a look.
Photography courtesy of Cassandra Ellis.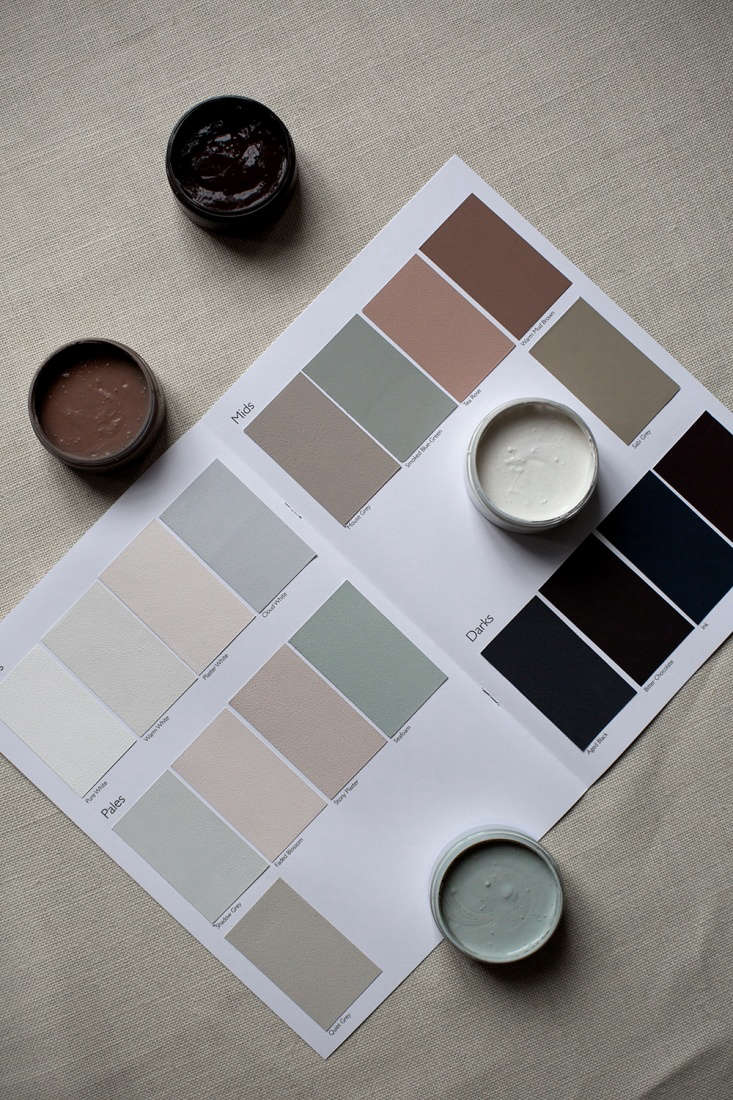 Ellis Paints are available in four emulsions: flat, acrylic eggshell, oil eggshell, and modern emulsion.