New to the Remodelista Architect/Designer directory: Marmol Radziner in Los Angeles, a partnership known for its restoration work: "Restoration is our continuing education in the fundamentals of modernism," the partners say. "From reviving the Kaufmann House in Palm Springs to updating Experimental Ranch, our restoration work has made us better architects and builders. Over the years, we have been privileged to work on Modernist icons by masters such as Richard Neutra, R. M. Schindler, John Lautner, Albert Frey, Cliff May, Thornton Ladd, Frank Lloyd Wright, and Buff, Straub & Hensman."
The firm's new residences include projects like the much-admired Vienna Way house in Venice, California, shown below. Photographs by Joe Fletcher.
Above: The house consists of two main volumes, bridged by a sunken kitchen in the middle.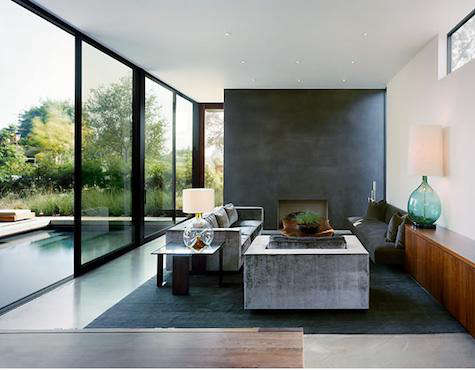 Above: The living room overlooks the courtyard pool.
Above: The firm creates custom furniture and lighting, including the hand-blown Glass Lamp shown above.
Above: A built-in banquette also features storage opportunities.
Above: The open kitchen anchors the living space.
Above: The architects designed the Platform Bed of walnut wood and weathered brown leather.
(Visited 125 times, 1 visits today)