Dorset-based Farrow & Ball recently released nine new colors, ranging from an exotic pink and a deep red, to a soft off white and down-to-earth blue—the company's first release since 2016. Chosen to rebalance the Farrow & Ball color card, the new additions will replace nine existing shades to preserve the curated palette of 132 paint colors.
To showcase the new range, Farrow & Ball enlisted Hudson, NY-based designer Anthony D'Argenzio of Zio and Sons to create what he calls a "color field trip" at the historic National Historic Landmark Oliver Bronson house (read more about the house's history at Historic Hudson). Working with Charlotte Cosby, Farrow & Ball's creative director, Anthony created nine vignettes in the Oliver Bronson's characterful spaces, sourcing props from around Hudson and working with local design outfits such as Hawkins NY and Source Adage, with florals from Flower Kraut. "We were trying to hit all the visual, scent, and taste notes for this project," Anthony says.
Here's a look:.
Creative set design & photography by Zio & Sons.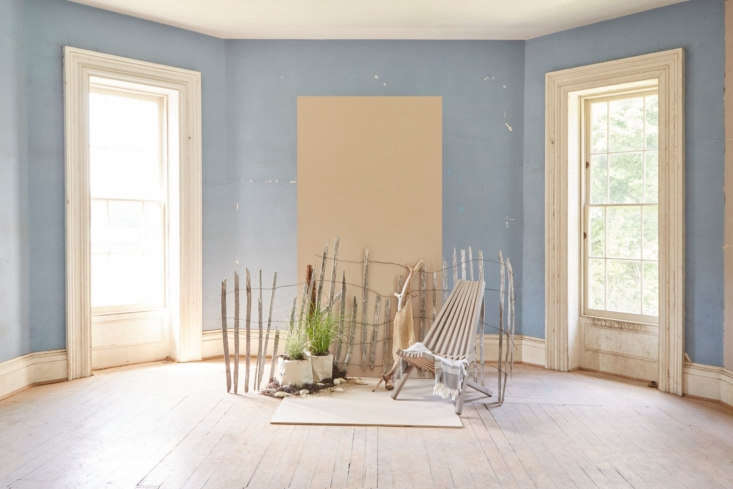 See more color-oriented posts: