On the last weekend of the London Design Festival, UK-based stylist and blogger Twig Hutchinson stops by the East London studio of up-and-coming ceramicist Naomi Bikis. Take a look (and catch Bikis Ceramics at the British Craft Pavilion, curated by Hole & Corner, through tomorrow, September 23).
I love September. It's got that back-to-school vibe, where everyone's gearing up for a new term with lots of exciting things ahead. The London Design Festival is one of those things, and it's in full swing this weekend with events all over the city, where you can see the very best of design and architecture and the new collections and latest releases from all the established names in the industry.
It's also a great place to spot emerging talent, such as the work of ceramicist Naomi Bikis, who is exhibiting for the first time this year at the British Craft Pavilion. Her work blurs the boundaries between sculptural objects and functional vessels. I met up with her at her East London studio to find out more.
Ceramics photographs by Stephanie McLeod; portraits and studio images by Sarah Maingot.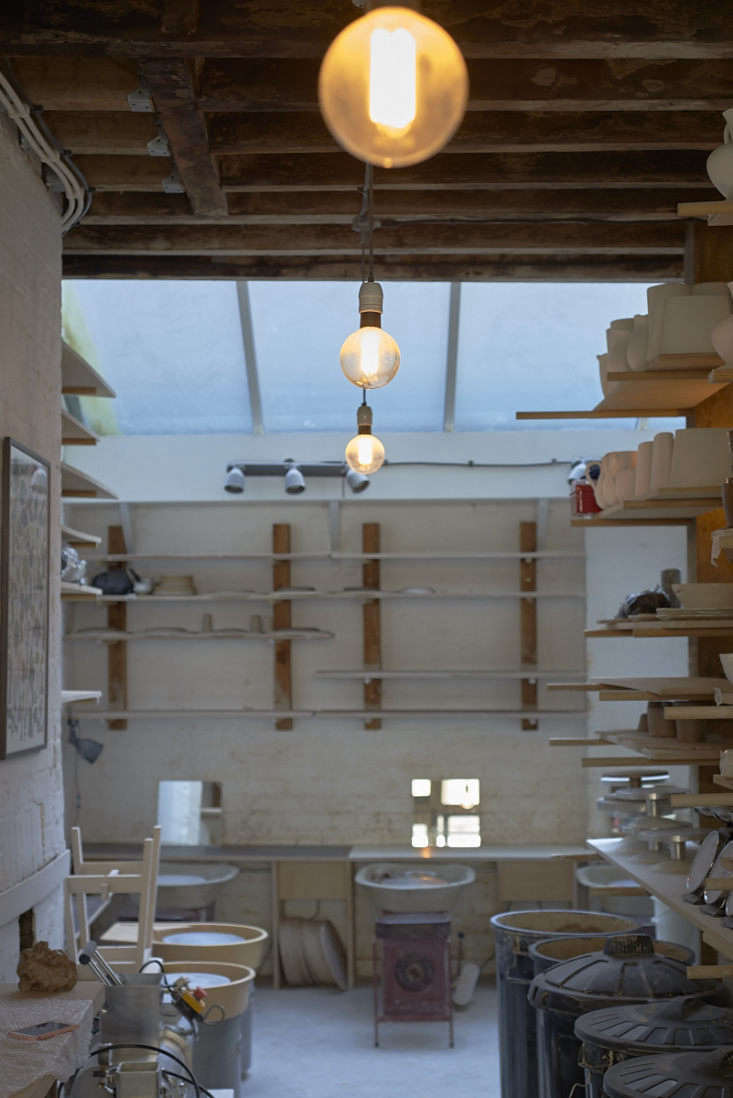 "The idea was to create pieces that felt timeless, like stone or clay that could be dug up years later," Naomi says. "I'm really drawn to seeing the imperfection of the clay and the maker's hand."
N.B.: A version of this story also appears on Hutchinson's blog, Minford Journal.
More from Twig Hutchinson: