Every November for the last 21 years, Australian House & Garden unveils its Top 50 Rooms. A celebration of national talent, the latest list is filled with names we're familiar with. But the space that most caught our eye, the all-wood Kitchen of the Year, is by a relative newcomer, Melbourne interior designer Georgia Ezra of Studio Ezra. We asked Georgia to fill us in on her star kitchen, and she explained that she designed it for herself and her young family. Conveniently, her husband, Richie Morris, is a builder and they both like to keep busy: this is the second house overhaul they've undertaken for themselves in the last three years during which their two kids were born.
Georgia says a real estate broker knowing of her fondness for Mediterranean style —her sideline business, Tiles of Ezra, specializes in Moroccan zellige—tipped her off about this house: "I happened to be at Dashing Nails getting my mani-pedi for a trip the next day to the US. We got back and inspected it right away; we could both feel it in our bones," she says.
The historic structure had been lovingly maintained but untouched for decades and Georgia was excited to usher the interior into the 21st century, especially the kitchen. Taking inspiration from her travels, she introduced a pale timber and tiled design that's both tailored and rustic, simple and carefully detailed: "My look is bohemian and natural. I'm deeply inspired by Morocco and Spain not only for their aesthetics but cultures, too," she tells us. Her work, she adds, is also practical, noting that she did not stint on storage—overhead cabinets, this could be your comeback. Every element was custom made and selected with longevity in mind.
Photography by Amelia Stanwix, courtesy of Studio Ezra.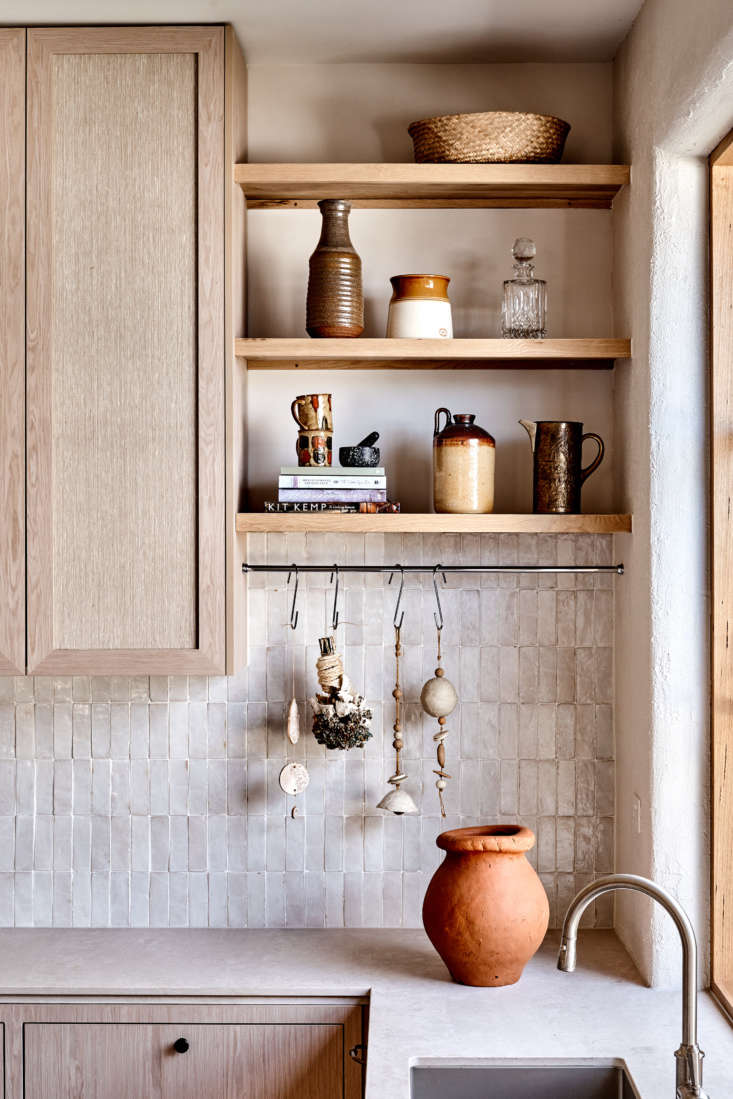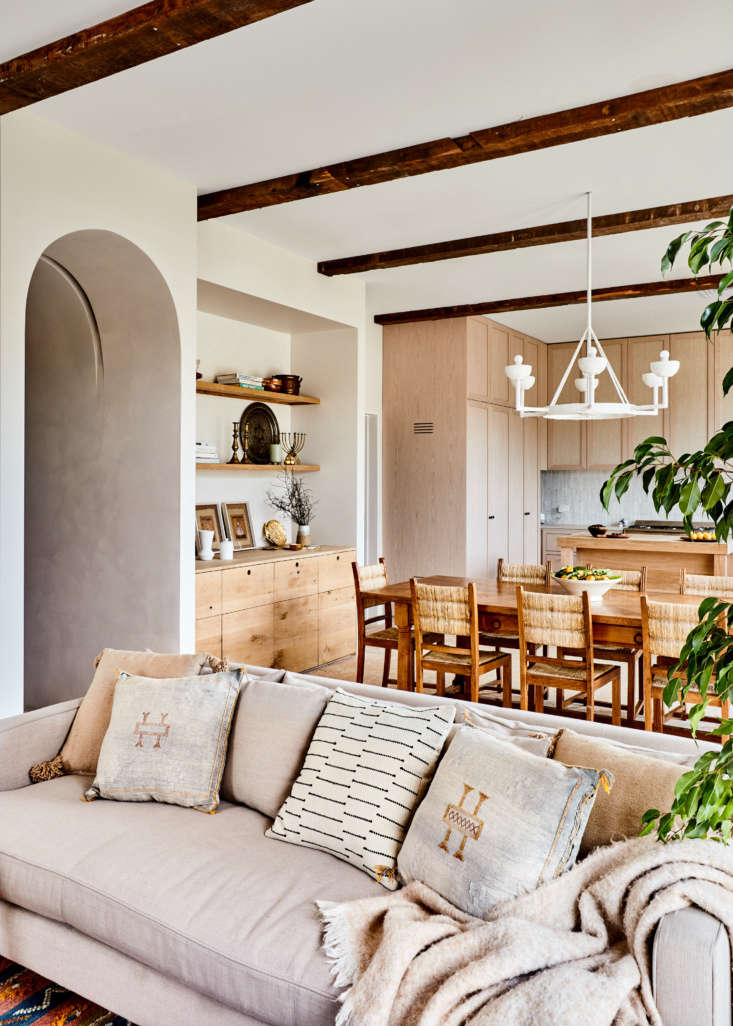 See more at Studio Ezra (and at Georgia Ezra you can watch the couple's goofy renovation videos). Go to Homes to Love to see the rest of Australian House & Garden's Top 50 Room winners 2019.
More modern-rustic kitchens:
DeVol's Urban Rustic Kitchen Gets a Glamorous Update
You need to login or register to view and manage your bookmarks.