"The architect-client relationship is like a short-term marriage, so choose someone you genuinely like and feel compatible with," we wrote in our book Remodelista, A Manual for the Considered Home. When successful, we might have added, one thing may lead to another. Such was the case for architect Philip Harden, who, after designing two Paris apartments for a couple with two kids, was reenlisted when the family moved on to a house. Located in a historic development in the chic, western Paris suburb of Vaucresson, the early 1900s stucco structure came with an oddball recent side extension—"long, narrow, and lacking communication with the rest of the house," says Harden. Previously used as a dining room, he transformed this problem area into a tightly orchestrated ensemble—a skinny kitchen plus three dedicated spaces for eating and gathering—that has become among the most lived-in of the family's new quarters. They may even decide to stay put for a while.
Photography courtesy of Philippe Harden.
In this case the extension (scroll down to see the floor plan and a Before shot) was integrated into the flow of the living floor by creating a series of fluid spaces: The long, 215-square-foot kitchen has an eating nook with a yellow banquette at one end and a dining room (open to the living room) at the other, all with new windows. And just outside the glass door shown here is a new terrace with a picnic table. As with all Harden designs, this one is defined by clean geometric shapes, an adept use of positive and negative space, and jolts of rich color.
The windows are Gamme Bois, a wood-framed design by Leul, and have metal Railway knobs from French hardware company Brionne. The matte white ceiling spotlights are Spina Elbow Base GU10 LEDs from TAL.
The flooring, Harden says, "looks like natural stone but is large ceramic tiles from Lea Ceramiche."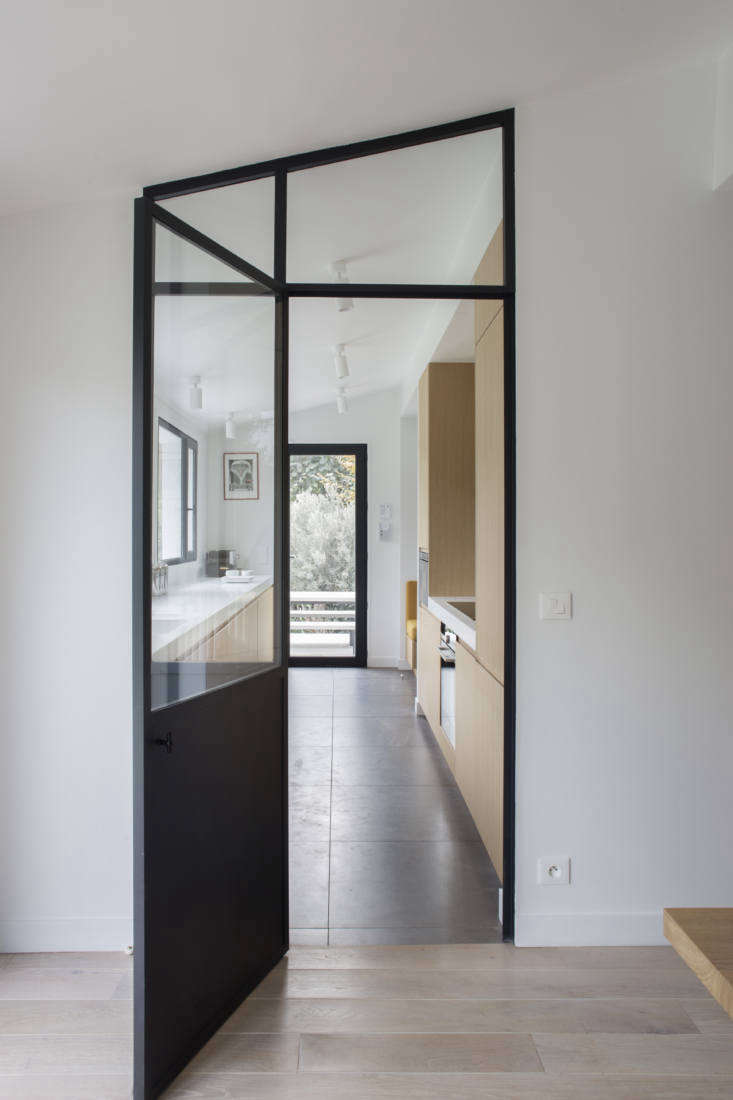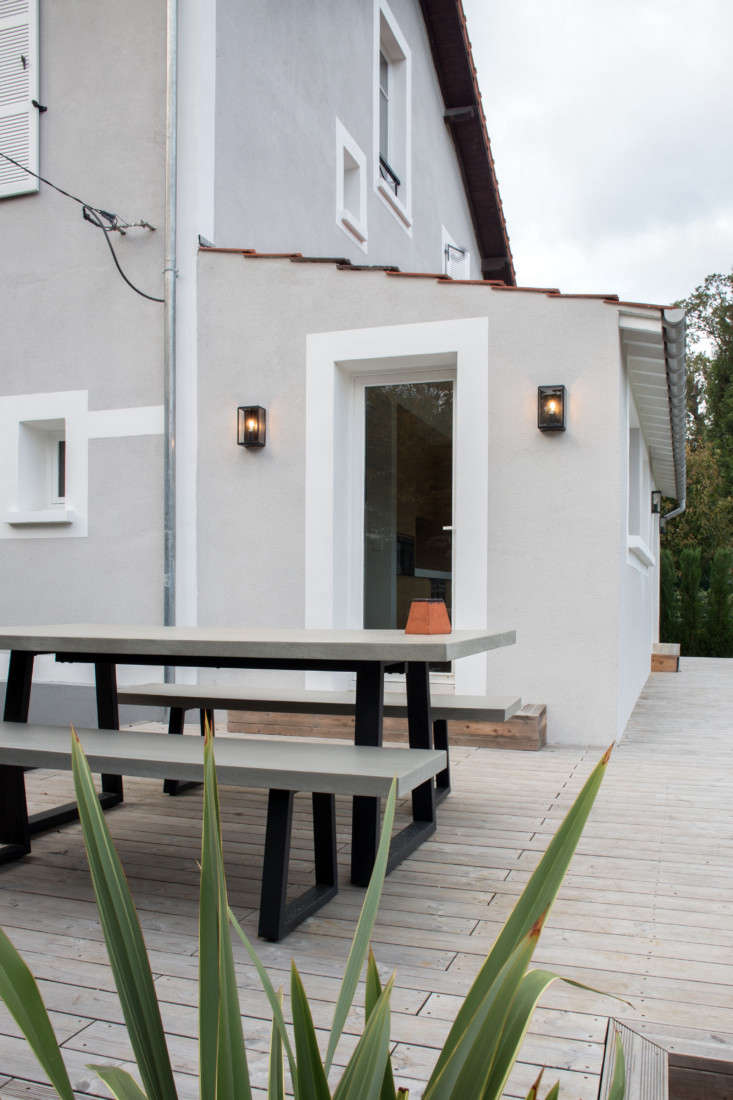 Before
Here are two more of our favorite Philippe Harden projects:
For more kitchen inspiration, browse our Kitchen of the Week archives.
(Visited 38 times, 1 visits today)