I tracked the growth of my two children by marking their heights on their bedroom door. Alas, all that information was painted over when we sold our house. When Wakako Takagi, the founder of Baum-Kuchen, wanted to do the same with her two-year-old daughter, she was reluctant to mark her all-white interior. The solution? A folding measuring stick that can be hung from the wall, and, more importantly, kept forever.
Life's Journey Measuring Stick; $24 from Baum-Kuchen.
Above: Roo having her height measured. There is a nail hole at the top and bottom of the wooden stick specifically for hanging, and plenty of room to write.
Above: Takagi noted the collapsible brass mechanism on German rulers and reached out to a local manufacturer to help create her measuring stick.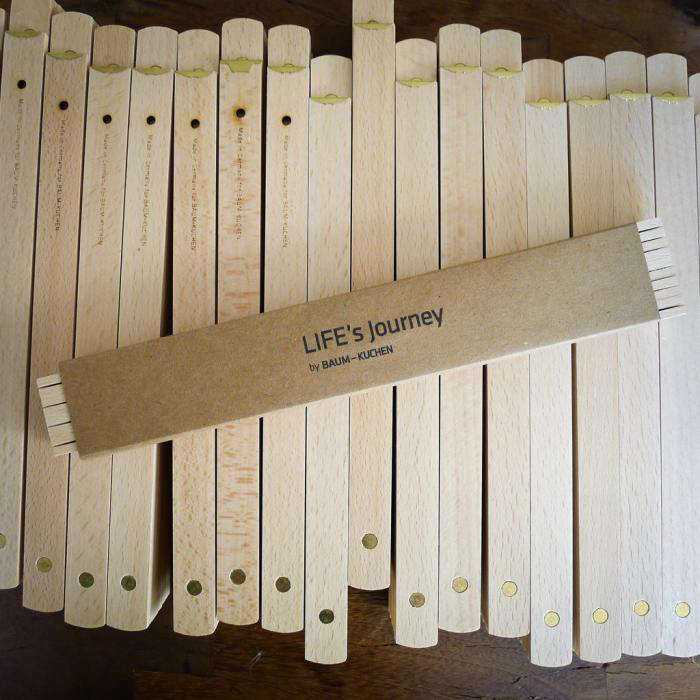 Above: Made in Germany, the plain wooden folding ruler has an environmentally friendly clear coating; when fully expanded, it extends to 6 feet.
See more on the creative couple behind the brand in this post: The Notebook that Launched a Business. Explore our gallery of Children's Rooms.
(Visited 134 times, 1 visits today)