Every so often we are drawn to a particular class, so to speak, of architectural transformations: old school buildings that become something else, as in the case of a Victorian girls' school in Dorset, UK, turned serene home and a Catholic school in New Orleans turned whimsical guest house. There's something nostalgic and charming about blackboards and rows of coat hooks left intact, a bed set in a former classroom—not to mention the eco-mindedness and poeticism of giving new life to these spaces.
All of these themes are present in the latest redone schoolhouse to catch our attention: Lost Villa Qinyong hotel in a former primary school in Ningbo, Zhejiang Province in China, transformed by Shanghai-based architecture studio Atelier XÜK. In a true instance of preserving the past while creating something usable and new, the architects built new timber structures around, within, and over the original sandstone bones of the unused school.
Take a look.
Photography by Hao Chen via Lost Villa Qinyong.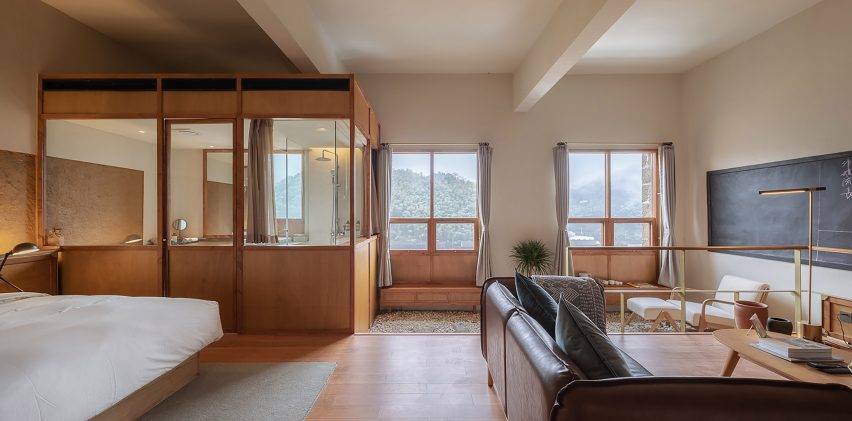 For more places to go in China, see:
You need to login or register to view and manage your bookmarks.