You might think that it's as simple as a tea light and some verdant blooms, but upon closer inspection, you realize that Norwegian designer Kristine Five Melvaer's Liquid Light is so much more.  
At its most basic, Liquid Light is a birch wood plate which holds a glass carafe and a brass socket for a tea light candle. Once the carafe is filled with liquid and the candle is lit, magical things happen as the carafe becomes a lens which amplifies the light and the options for creating your own still-lifes begin to unfold. See Kristine Five Melvaer for more information. 
Photography by Erik Five Gunnerud via Kristine Five Melvaer. 
Above: Liquid Light is comprised of a birch wood holder, a glass carafe, and a brass socket for a tea light. 
Above: The carafe acts as a lens and amplifies the light.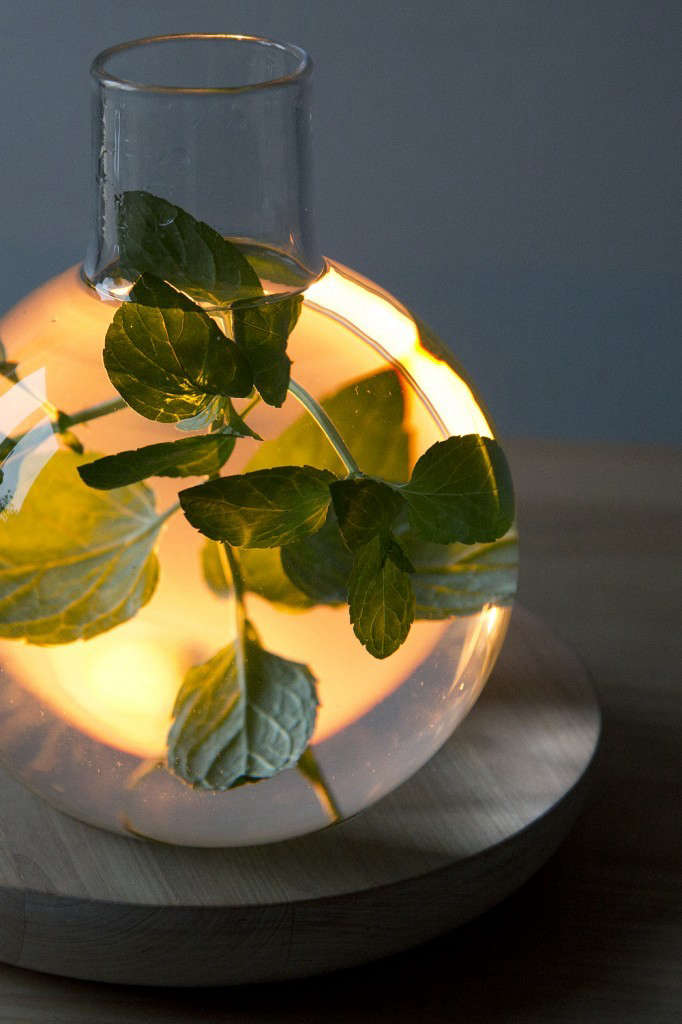 Above: A plant specimen gets magnified. 
Above: Create your own still-life by varying colors and objects. 
See Candles as Still Life: Le Moradine for another way to create a still life painting in your home. 
You need to login or register to view and manage your bookmarks.