When the setting is as dramatic as the windswept terrain of the Scottish Highlands, it's best to leave interiors simple. Which is why, when tasked with saving an abandoned, century-old stone house in the Scottish countryside for conservationist/hotelier group Wildland (the same owners behind Killiehuntly and Glenfeshie Estate), Edinburgh-based architecture firm GRAS (founded by rising star Gunnar Groves-Raines, son of Nicolas Groves-Raines, the architect behind Killiehuntly) left the stone exterior intact but stripped the interiors. Now the rooms are "a series of finely detailed oak boxes" with oversized windows looking to the wilds outside. Kyle House—named for the shallow loch it overlooks—is available for stays, "tailor-made for two persons with extra beds for one to two small children."
Take a look, then send an email to inquire about availability (there's no online booking system—"we like to talk with you," the hoteliers say).
Photography by Martin Kauffman via Kyle House.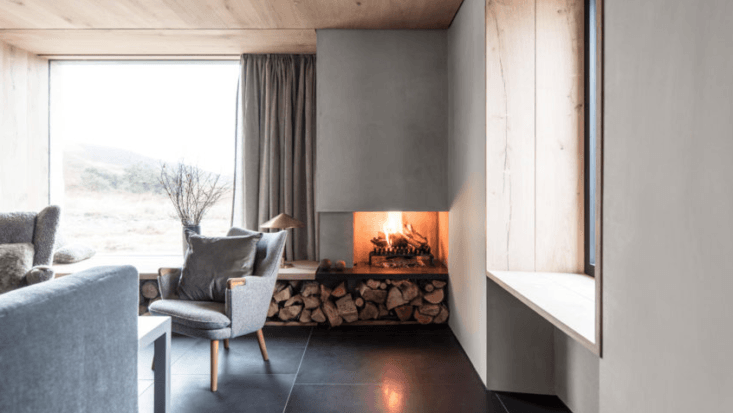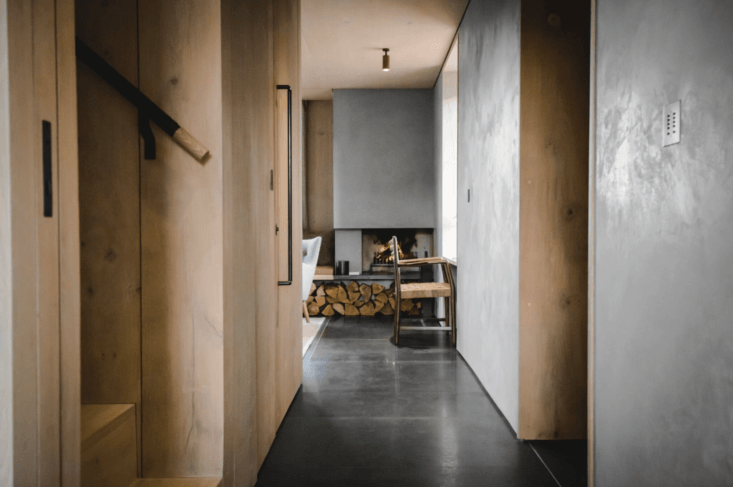 Above: Details of the moody bedroom.
For more design-worthy places to stay in the wilds of Scotland, see:
(Visited 1,673 times, 1 visits today)