A while back, we wrote about Fraher & Findlay's inspired update of a Georgian home. Today, we're sharing another project, a renovation of an old Victorian in Hackney, London, featuring a Japanese-inspired tsubo-niwa.
Tsubo is a unit of measure equal to the area of two tatami mats (about 3.3 square meters); niwa means garden. As a compound word, it describes a small courtyard garden—and that's precisely what was added to the property to connect a new rear addition to the original building.
Inserting a classically Japanese feature into a classically European house may seem like an odd mismatch, but it somehow works—and nowhere is this more apparent than in the kitchen and dining areas.
Let's take a tour.
Photography by Adam Scott, courtesy of Fraher & Findlay.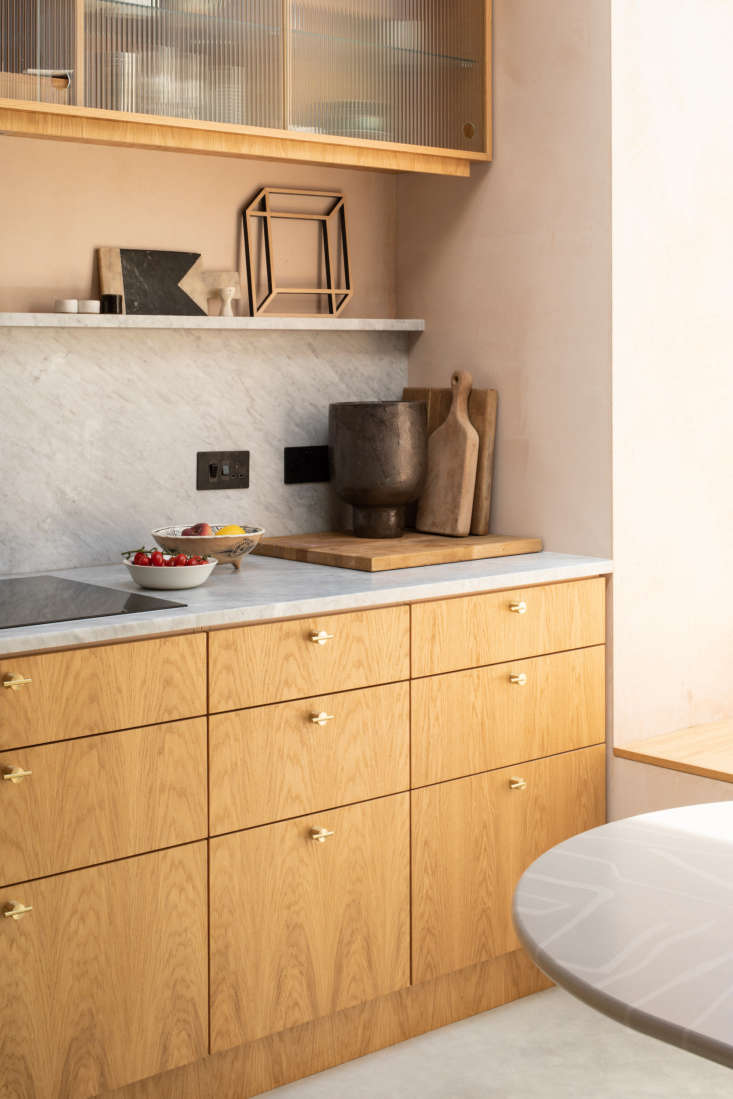 Above: Artful brass pulls and knobs from Swarf Hardware.
For more kitchens with access to outdoor space, see:
You need to login or register to view and manage your bookmarks.