Noticed of late: kitchens that look like furnished rooms as opposed to, well, kitchens. If you're intrigued by the trend, you may want to consider deVOL's Haberdasher's Kitchen line of modular cabinets inspired, says the company, by traditional British men's clothing stores and their "glass doors and sliding drawers, of row upon row of lift-up oak cubbyholes full of ribbons and buttons, patterns and fabrics and soft balls of wool."
Recently, deVOL reached out to us about their St. John's Square showroom kitchen, outfitted with their Haberdasher cupboards, in Clerkenwell, London. It's cozy, handsome, and characterful—the perfect kind of kitchen for the coming cold-weather months.
Photography courtesy of deVOL.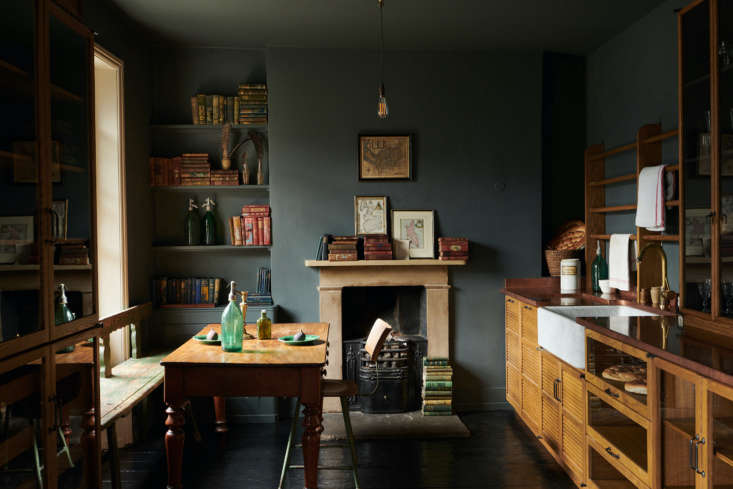 For more deVOL kitchens, see:
(Visited 112 times, 1 visits today)