It sounds like a unicorn: a renovation completed on schedule and under budget? And not just a little under budget, but a lot. Intrigued? We were, too. Here's how it happened.
The unlikely remodeling story begins with Aran Goyoaga, a Seattle cookbook author (Small Plates and Sweet Treats) and two-time James Beard Award finalist for her blog Cannelle et Vanille. She cooks for a living, yet her home kitchen was "a mess," she says. "The house was built in 1918 and has so much original character, but the kitchen went through renovations some time in the late '70s early '80s, and it had all the typical offenders of the era." Think oak wood paneling all over the walls and cabinets and wood-imitating Formica countertops. For six years, she lived with it, dishwasher-less.
Enter her friend, crackerjack designer Katie Hackworth. (This is not the first time we've featured her impressive transformations. See our story on Katie's office kitchen here.) "It had been through one too many remodels and needed a complete overhaul," she says, of the former space. "I wanted to design a kitchen that was worthy of Aran and her cooking."
To expedite the project, "we made it our goal to have everything selected pre-demo, from interior elevations and cabinet design, to appliances, surfaces, lighting and plumbing fixtures," explains Katie. "The general contractor, who happens to be Aran's handy husband, Chad, could get in and out without any delay. All said and done, it took just over 3 months."
It certainly helped to have Chad doing much of the work, but he wasn't the only one volunteering his services. "We had friends help with demo, framing, carpentry. And Chad's uncle, Lane Mathis, who is a hobbyist woodworker, offered to build the cabinets for us, which saved us about $30,000," shares Aran.
Total cost? Around $85,000. The couple had originally received quotes from contractors in the $200,000 range ("we had to update electrical, move gas lines, add windows, and a lot of structural work," Aran explains), but by going the DIY route, they were able to substantially cut costs.
"It was definitely a family and friends affair, and that gives us enormous satisfaction," says Aran, who has a new cookbook, Canelle et Vanille: Nourishing, Gluten-Free Recipes for Every Meal and Mood, out this September.
Join us for a tour of Aran's new, finally chef-worthy kitchen, complete with dishwasher.
Photography by Aran Goyoaga.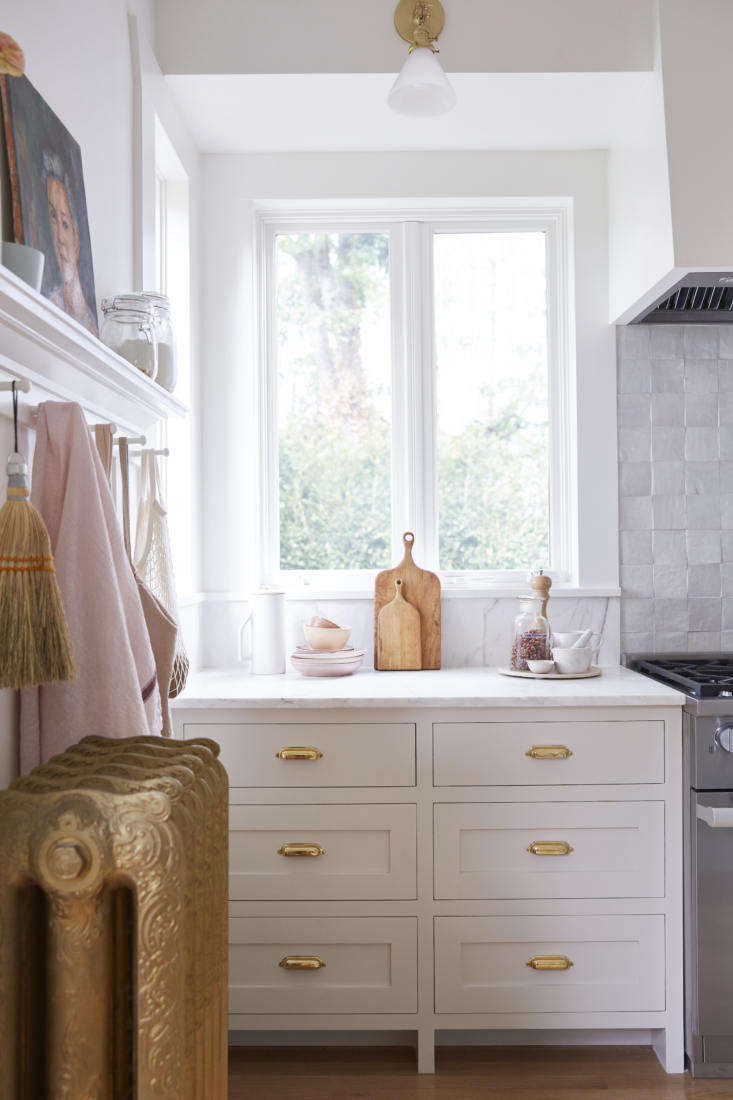 For more Kitchens of the Week, see:
N.B.: This post is an update; the original story ran on May 23, 2019.
(Visited 1,738 times, 1 visits today)