When we first posted on the handmade brushes from Swedish company Iris Hantverk, it was 2008, and the brushes were hard to find in the US. Today it seems every small design shop carries them (Iris Hantverk now sells to 890 stores worldwide), and they've become a common thread among design-minded friends. (Each of us at Remodelista, for example, has at least three Iris Hantverk brushes at home.) What we like about the brushes is their enduring design, traditional construction (hand-wired, not glued), and the story (the production of each Iris Hantverk brush provides meaningful work to visually impaired artisans).
Iris Hantverk was started in Stockholm in 1870 as a collective of visually impaired brush makers who, together, could source material at a subsidized rate from the Swedish government. The company continued on for a century until, in 2012, Socialdepartementet withdrew aid disbursement. So when Iris Hantverk was put up for sale, the company's production manager Richard Sparrenhök and purchase manager Sara Edhäll borrowed against their own mortgages to buy Iris Hantverk and keep it from moving oversees. They moved the workshop to Sandsborgsvägen, Enskede, a 10-minute drive outside Stockholm, and partnered with the Estonian Federation of the Blind to share production. Recently, our friends Jonathan Hökklo and Ashley Helvey visited the Sandsborgsvägen workshop for a look at how each brush is made according to traditional methods.
Photography by Jonathan Hökklo for Remodelista; production by Ashley Helvey.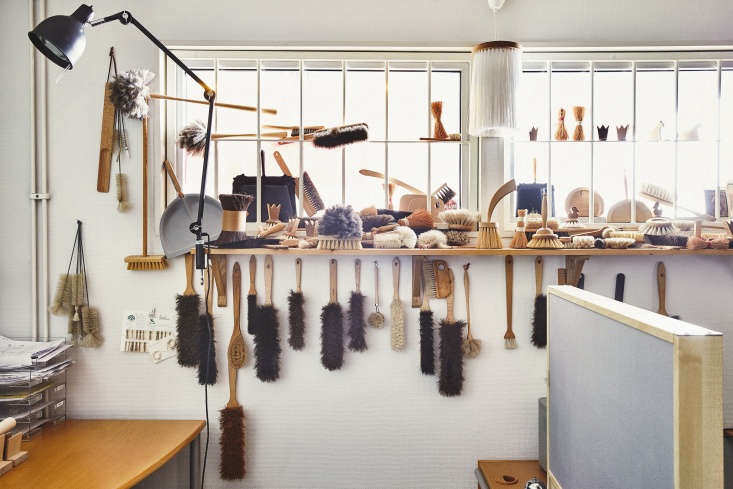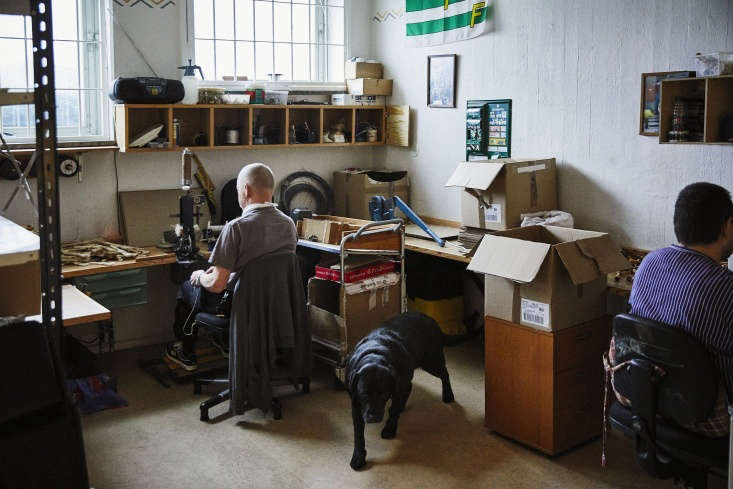 For more Stockholm destinations, see our posts:
(Visited 19 times, 1 visits today)