Our friends at Freund von Freunden, the Berlin-based online style mag, heard we were coming to town and shared their favorite places to eat, drink, and be merry. Here they are in their words, and in no particular order.
Top 5 Coffee Bars
Above: Just-opened Ora, in Oranienplatz, is located in a gorgeous former pharmacy with original antique cabinets and woodwork. Photograph via Stil in Berlin.
Above: Coffee is a big thing in Berlin and choosing one place is hard; Nano is definitely in our top five.
Above: The Barn Coffee Roasters is a favorite with local coffee connoisseurs. Photograph via The Coffeevine.
Above: Chapter One Coffee is yet another high-quality cafe created by avid coffee bean lovers. It's worth trying their slow coffee variations.
Above Located in the heart of Berlin in Mitte, Distrikt Coffee is known as much for its breakfast menu as for its excellent coffee.
6 Favorite Restaurants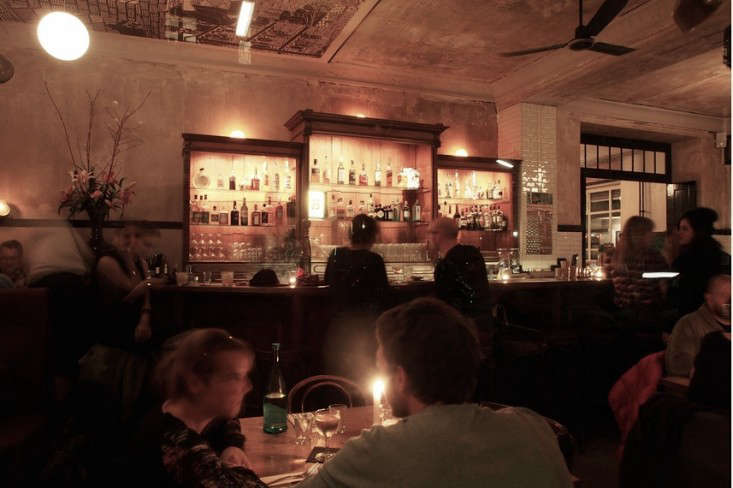 Above: The area around Weserstrasse in Berlin's Neukolln district is booming with gourmet destinations; one that stands out and is definitely worth a visit is Beuster Bar.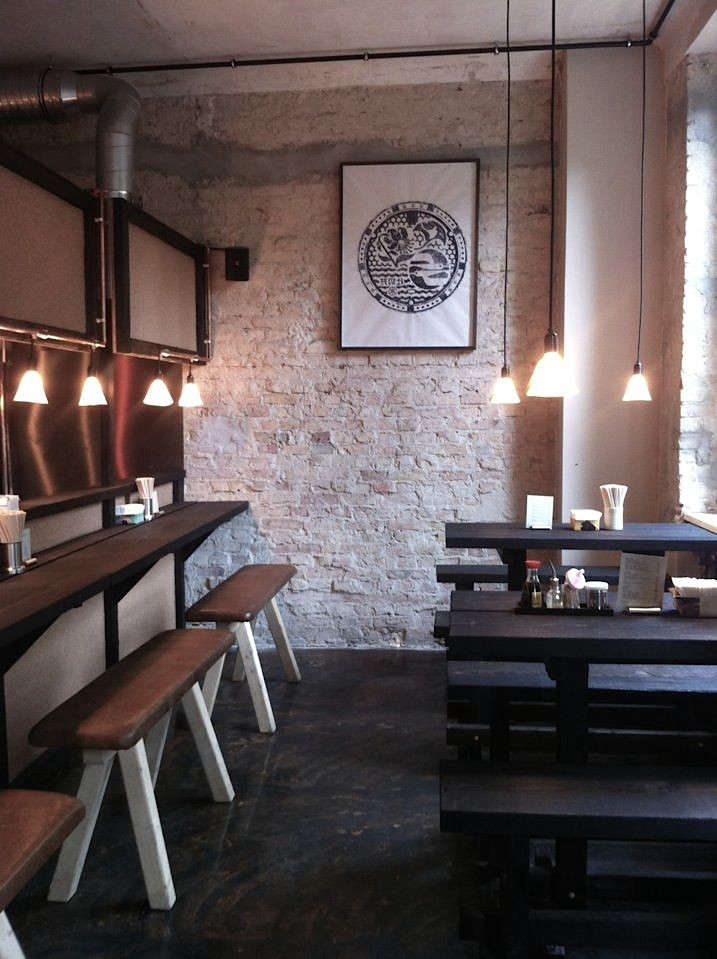 Above: Cocolo makes the best and most authentic ramen in town. Photograph via Foursquare.
Above: Lokal serves contemporary German cuisine in a beautifully rustic dining room. (See more at A Rustic Modern Hangout in Berlin.) Photograph via Lost in Cheeseland.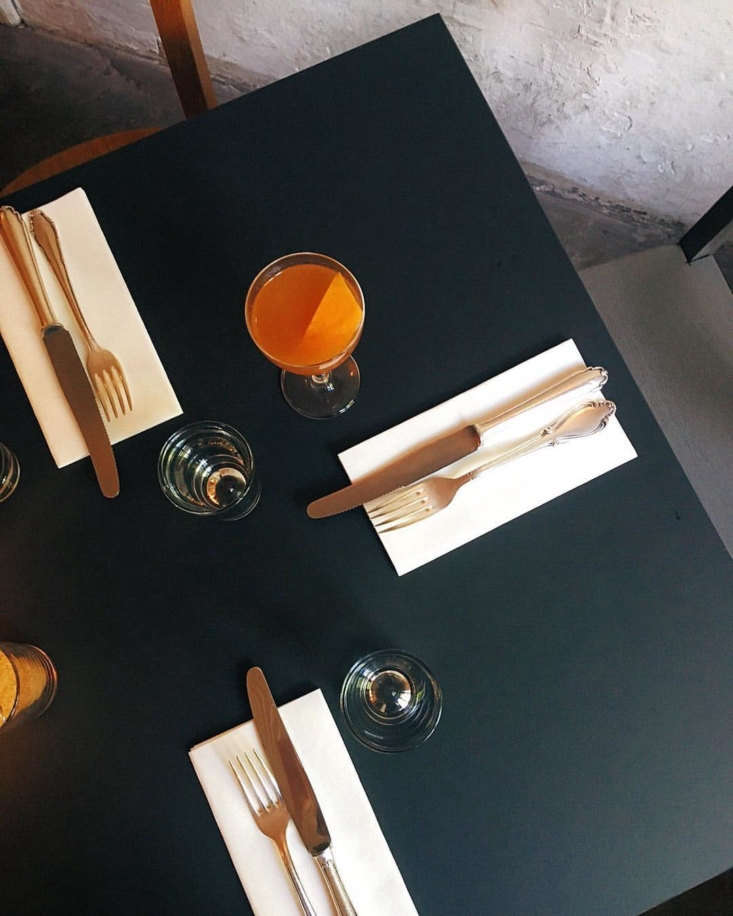 Above: In a city where Sunday brunch is a religion, Le Bon puts an end to all searches.
Above: Madchenitaliener is a small Italian bistro with amazing genuine pasta and a selection of great cheeses and cured meats; cozy, familiar atmosphere.
Above: Themroc, a French restaurant in Mitte, changes its menu frequently and offers elegantly prepared, simple dishes with fresh ingredients.
Top 3 Cocktail Bars
Above: John Muir (named for the California naturalist) serves old-fashioned cocktails in a brick-lined cellar; great atmosphere. Photograph via Tip Berlin.
Above: Wurgeengel is a quirky bar known for expertly made drinks.
Above: Lebensstern, in Schoneberg, is a hidden gem offering cocktails in an Old World setting (the famous Cafe Einstein is on the first floor of the villa). Fun fact: Quentin Tarantino filmed scenes for Inglourious Basterds on the premises.
See some of our favorite gritty and glamorous Berlin restaurants here, here, and here.
(Visited 250 times, 1 visits today)