No doubt about it, when it comes to domestic efficiencies the fitted sheet is a dream invention. Yet, too often it's an absolutely nightmare to fold. All those elastic edges just refuse to be tamed. Fortunately, there is a way.
With the help of my husband, Chad, here's how to properly fold a fitted sheet.
1. Hold the sheet with the elastic facing you.
2. Turn one corner pocket inside out and slip the other corner pocket inside of it.
3. Run your hand from that doubled corner pocket to the next corner pockets.
4. Tuck the remaining elastic corners into the final corner pocket.
5. Lay the sheet on a flat surface.
6. Fold the fitted sheet lengthwise.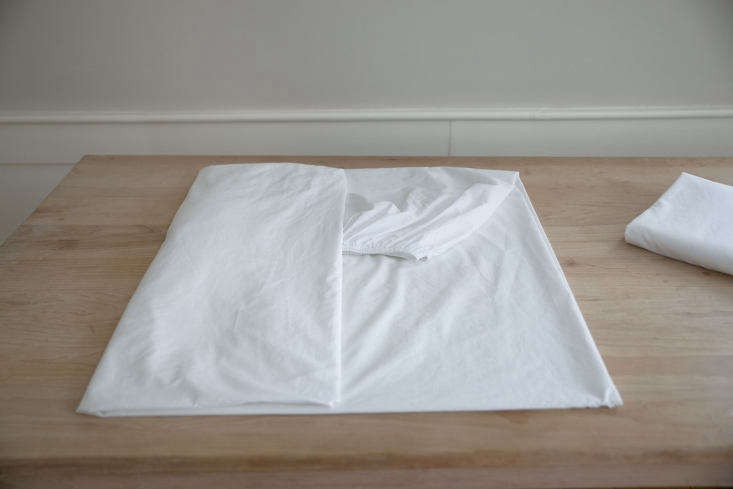 7. Fold the fitted sheet again.
Final Results
Not long ago, we tackled another vexing bed-making problem: square (or hospital) corners. See our step-by-step in Expert Advice: Proper Bed-Making 101, How to Make Square Corners, Step by Step. And for linen logic and more advice to help you rest easier:
N.B.: This post is an update; it was originally published on March 16, 2018.
You need to login or register to view and manage your bookmarks.