Since she opened her Etsy site in 2007, Natalie Jost of Olive Manna has become known for her collection of handmade dry goods, notions, and craft supplies. Recently, Natalie expanded her selection of singular offerings with the launch of her own Olive Manna website; not only will you find Natalie's signature hand-dyed clothes pins, gift tags, and twine (perfect for wrapping summer host and hostess gifts) but also a carefully curated selection of other vintage and handmade treasures. To see more, go to Design Skool.
Above: Hand-Dyed Jute String; $10 per 10-yard roll.
Above: Hand-dyed Small Clothespins with an eco-friendly stain; available in 10 shades; $9.50 for a dozen.
Above: Olive Manna's 5-yard rolls of dyed Twill Tape Ribbon are available in 11 summery colors; $8 each.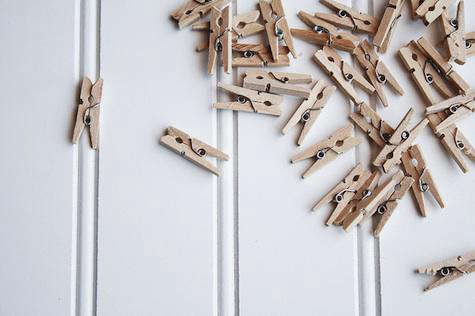 Above: Olive Manna's Mini Clothespins measure an inch long and are perfect for affixing gift tags; $5 for a pack of 25.
(Visited 25 times, 1 visits today)