Located in the medieval inner city of Visby, on the island of Gotland, the Strykjarnet Creperie & Logi features an interior inspired "by the sea and barren landscape of Gotland."
Strykjarnet offers ensuite accommodations for travelers on the second floor; go to Strykjarnet Creperie & Logi for booking info. Discovered via Mitt Vita Hus.
Above: The Strykjarnet Creperie & Logi is located in a Visby neighborhood that dates back to the 12th century.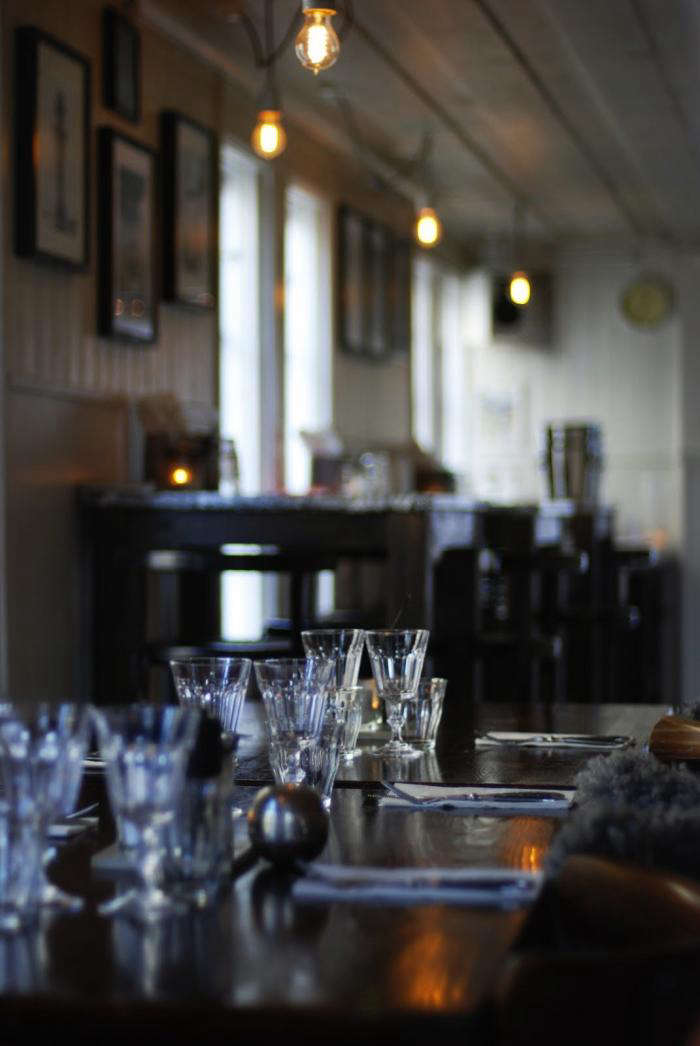 Above: The dining room features a black and white palette.
Above: Christmas lights add twinkle all year round.
Above: Chairs are draped in gray sheepskins for warmth.
Above: Upstairs, the guest quarters are painted a uniform shade of white.
Above: A concrete lamp by Tove Adman.
N.B.: This post is an update; the original story ran on November 12, 2010.
(Visited 65 times, 1 visits today)