Located in the historic Gastown neighborhood, Meat & Bread features worn hardwood floors, subway-tiled walls, mounted animal heads, and a leather punching bag and metal chairs for a butcher-shop-meets-boxing-gym vibe. Owners Cord Jarvie and Frankie Harrington worked with architect Craig Stanghetta and brand experts Glasfurd & Walker to create the look; go to Meat & Bread for more information.
Above: A long magnetic rack holds a collection of vintage knives.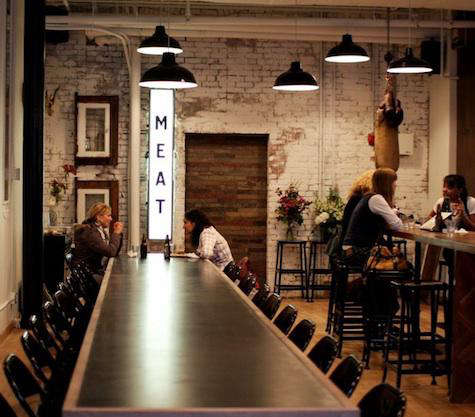 Above: Whitewashed brick walls and a neon Meat sign.
Above: Graphic identity by Glasfurd & Walker Design.
(Visited 85 times, 1 visits today)