Sometimes the old standbys are the best: for instance, folding metal chairs in glossy black as dining chairs, as see at Meat & Bread in Vancouver.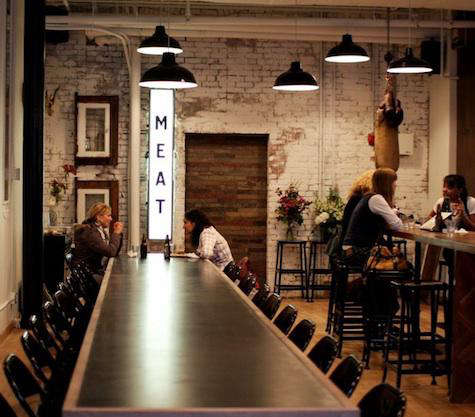 Above: The communal table at Meat & Bread is lined with black metal chairs.
Above: The Hercules glossy black steel Folding Chair is $12.99 at Folding Chairs; also consider the Black America Chair at Conran for $25.
(Visited 2 times, 1 visits today)