Add eco-chic hotelier to the list of titles bestowed on Lady Bamford, the founder and inspiration behind Daylesford, the UK's most glamorous and more importantly, organic farmshop. Lady B has applied the same rigorous attention to detail in her newly opened The Wild Rabbit, a small hotel with pub and restaurant in nearby Kingham, Oxfordshire. The original building, formerly the Tollgate Inn features chalky white interiors, typical of the stone in the area, and dates back to 1750. Renovated by Lady Bamford, the inn was opened in September and was renamed The Wild Rabbit.
Above: A collection of Windsor chairs around a dining table.
Above: Table settings feature fruity floral arrangements and rustic linens.
Above: The restaurant is a modern take on a traditional pub restaurant.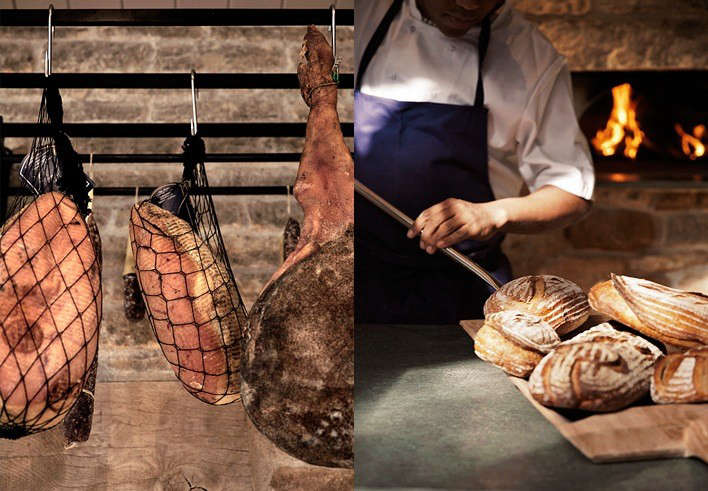 Above L: Hams hanging from hooks. Above R: Organic and often locally sourced produce is a mainstay of the restaurant menu which features handmade bread.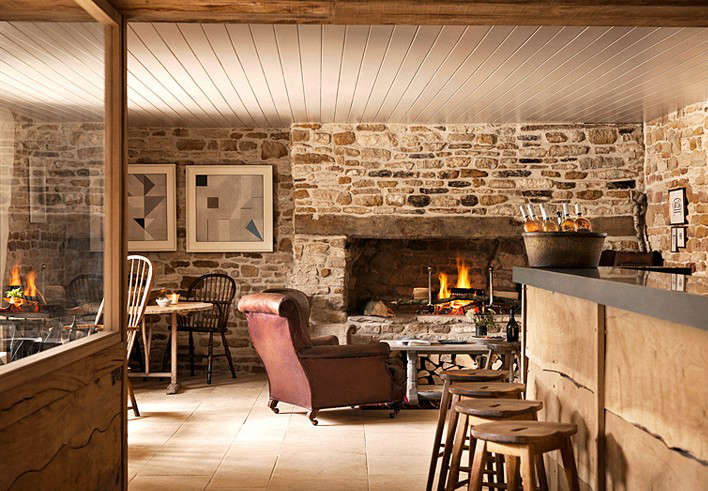 Above: The pub with wooden stools at the bar and an open fireplace, one of three.
Above: One of 12 bedrooms, each featuring a handmade bed with organic linens.
Above: An oak dresser with pewter jugs and ceramic pots on display.
For more on Daylesford, see our original post on the Farmshop.
(Visited 142 times, 1 visits today)