Over the summer I spent a full week admiring, from afar, interior designer Robert McKinley's latest opening in Montauk: a rehabbed beach bungalow with a distinctly seventies vibe (call it the "it" look of the summer—see A Seventies-Style Shoppable Airbnb in Montauk). Now I've spent another week poring over McKinley's latest endeavor, this one on the opposite coast. The newly opened Hotel Joaquin in Laguna, California, is a 22-room hotel revamped with sculptural lights, low-slung daybeds, and vintage barware. Not to mention, it's housed in a former roadside motor lodge, taken down to the studs—another trend we're noting this fall.
Consider this the trendsetting hotel for fall 2018. Here are nine reasons.
Photography by Roger Davies, courtesy of Hotel Joaquin.
1. Primitive wood shapes.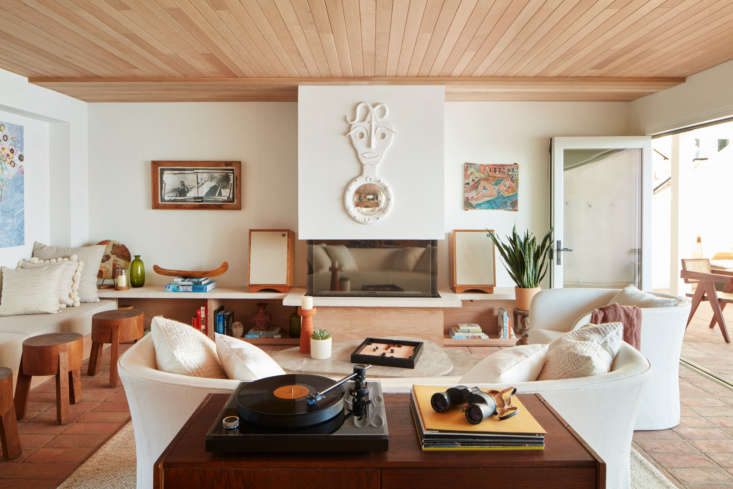 2. Ad-hoc art.
3. Sculptural lights.
4. Unexpected art and vintage barware.
5. Caned furniture.
6. Dressing tables in the bath.
7. Monochrome tile.
8. Vinyl.
9. Low-slung lounges.
Revamped motor lodges are trending. Here are a few more of our favorites, available for stays:
(Visited 237 times, 1 visits today)