A roundup of gifts for the aspiring artists in your life.
Above: Japanese sensibilities meet German minimalism. Düller products are the result of a collaboration between Dietrich Lubs (one of the chief designers of Braun clocks) and Naori Miyazaki of IDEA. Duller 36 Colored Pencil Set; $75 for the set at Design Within Reach.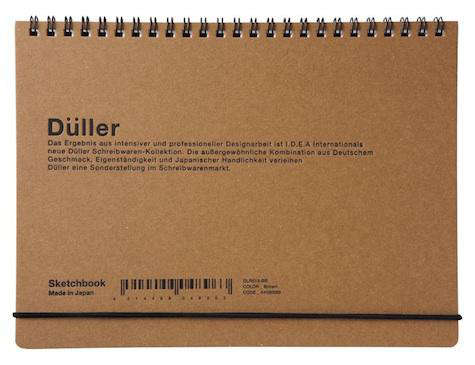 Above: The companion Duller Sketchbook is $28 at Design Within Reach.
Above: San Francisco writer and renaissance man Dave Eggers was an aspiring artist in his youth and supported himself after college as a cartoonist and illustrator; his sketchbook of animals, It Is Right to Draw Their Fur: Animal Renderings by Dave Eggers is $27.72 at Amazon.
Above: The Big Daisy Pen Holder keeps art supplies organized; $57 at Less and More's Esty Shop.
Above: One of our all-time favorite pencil holders (good for intended use as well) is a fine bone china Pantone Coffee Mug, inspired by the famous color chart, available in 28 different colors; $10.45 each at Pop Deluxe.
You need to login or register to view and manage your bookmarks.