You can do a lot with a little paint and elbow grease, and Malgorzata Bany and Tycjan Knut's north London rental is proof. It's a 1,000-square-foot live/work loft in a converted warehouse that Malgorzata, a sculptor, and Tycjan, a painter and art dealer, customized with recycled birch ply kitchen counters, painted Ikea cabinets, a hand-built dividing wall, and a DIY Donald Judd–like sofa. Malgorzata gave us the details on how they pulled it all together; go to The Modern House to read more.
Photography courtesy of The Modern House.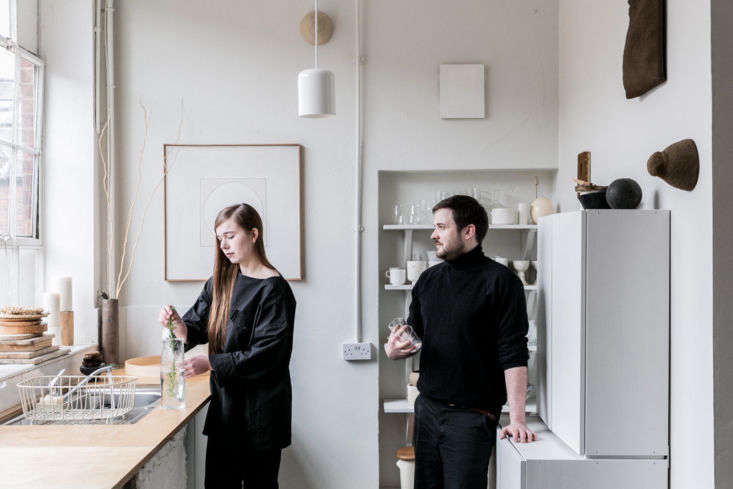 (Looking for paintable Ikea furniture? See our post Ikea Hack: DIY Furniture You Can Paint.)
For more London interiors and local listings, visit The Modern House.
Searching for the perfect shade of white? See our posts for more ideas: