It's a dog's life: gifts for the canine.
Above: Dress your dog as you would have them dress you–in a Hemingway Dog Pullover from Mungo & Maud; prices start at £75 ($118).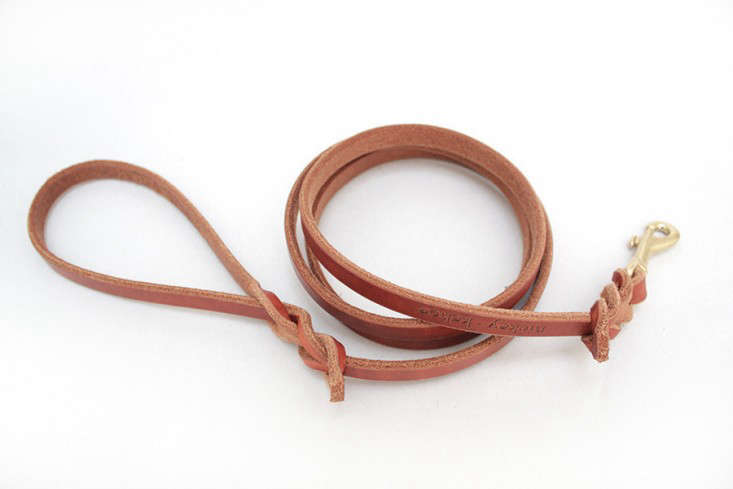 Above: The handmade Braided Dog Lead with brass fitting is $45 from Nickey Kehoe in Los Angeles.
Above: The German-made Reisebett "¨Tweed Grey Folding Travel Bed from Cloud 7 is perfect for roving canines; prices start at €99 ($124).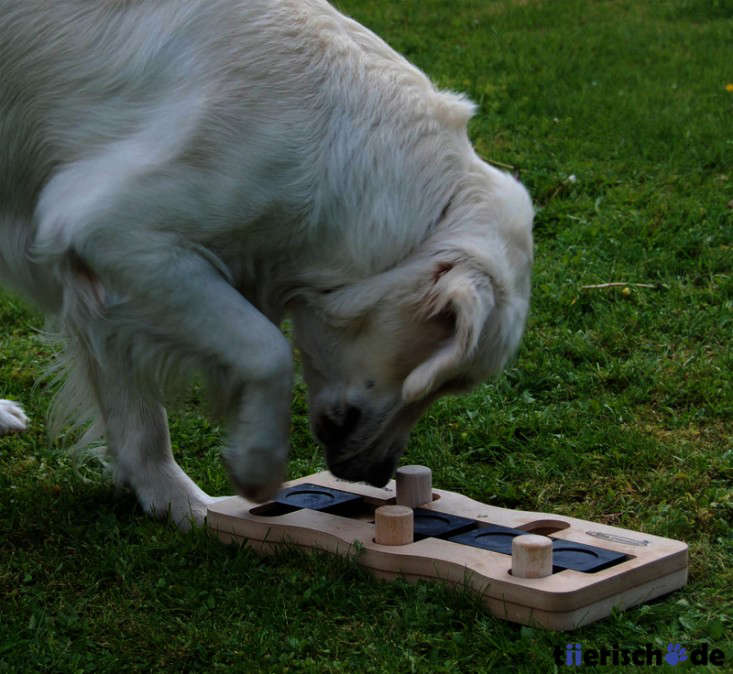 Above: Keep your companion mentally stimulated with the Nina Ottosson Dog Domino, a puzzle that sends dogs searching for hidden treats; $49.50 via Amazon.
Above: Made of nautical rope, the Rope Pull Toy from Mystical Knotwork will fit in with even the most minimalist decor; $15 via Shinola. 
Above: And to keep the dog walker's hands warm, a pair of gray wool Dachsund Gloves from Etsy vendor Talkingloves; $36.
Above: When it's time to go walkies, consider a Twisted Striped Rope Leash in your team colors: UK company The Magnificent Hound created its line with the UK Premier Football League in mind. Each is made of strong acrylic rope with brass fittings; £22 ($35).
Above: UK company Bone & Rag makes distinctive (and durable) dog beds. The Denim Dog Bed  starts at £80 ($125).
For more present ideas, take a look at all our Gift Guides. We've rounded up finds for Cookbook Aficionados, Teachers, the Tech-Obsessed, Garden Lovers, and more.