Ever since I spotted the Maria SC Lamp on Design Milk, I've been dreaming about this simple test tube chandelier by Polish designer (and Etsy seller) Pani Jurek.
Jurek graduated from the Academy of Fine Arts in Warsaw in 2007 and has a particular interest in lighting; for this project, she used two circular bands of plywood, 96 test tubes, and a ceramic socket. "The double glass cylinder recalls Art Deco forms in a contemporary way," Jurek says. "And the use of ready-made objects references the work of Duchamp. The tubes are detachable and the lamp provides the opportunity for visual experiment by creating a variety of configurations and arrangements."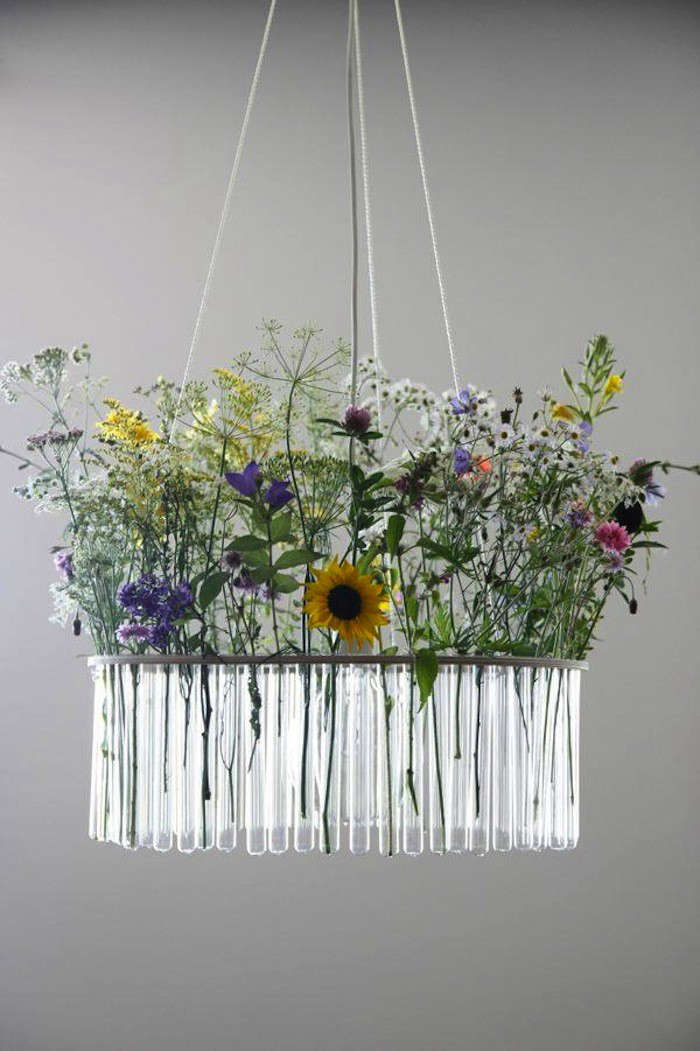 Above: Jurek's Maria SC Single Test Tubes Chandelier is $198 on Etsy.
Above: The double-tier version of the design; $257 on Etsy.
Above: An aerial herb garden created in seconds from a bundle of parsley.
Above: Left plant-free, Jurek's design highlights the simple elegance of test tubes–and serves, she says, as a  tribute to Polish chemist and Nobel Prize winner Marie Curie.
N.B.: This post is an update; the original story ran on April 24, 2012 in our "The Artful Life" issue.
See 10 Reasons to Bring the Outdoors In for more ways to cheer up your interiors during the winter months.
You need to login or register to view and manage your bookmarks.