Here at Remodelista, we swoon over a bit of rough; especially when it's paired with a hint of contrasting glamor.
Designed and manufactured by Sawkille Co., the Springsteen Trestle Table embodies the collaborative spirit of founders Jonah Meyer and Tara De Lisio, incorporating distinctive brass metal patches produced by brothers Matthew and Stewart Verrilli of Prandoni Fabrication & Design. A farmhouse table adorned with the subtle glow and warmth of brass; just the way we like it.
Above: The Springsteen Trestle Table with the Tremper Rabbit Bench on the left and the Sawkille Bench on the right.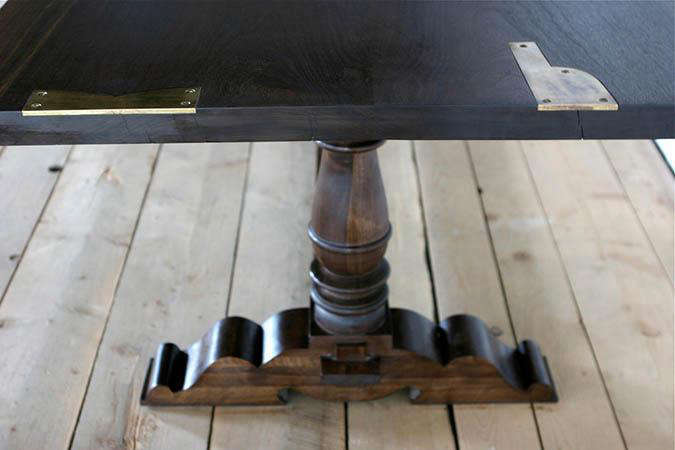 Above: Inlaid brass metal patches are decorative as well as functional, providing stability in rough cuts of wood.
Above: A mortise and tenon joint displays the handiwork of the artisans.
Above: The concept of a patchwork quilt; reworked.
In the same vein, have you seen Architectural Detail: Metal Patches on Old Wood Floors? Casting director Mindy Marin uses zinc patches to cover the holes of her wood floors. Still swooning.