I've always had a secret longing for a built-in day bed for afternoon reading sessions (read: naps), so I took note when I spotted this DIY day bed made by Helsinki-based freelance stylist Minna Jones, who writes the blog Time of the Aquarius.
Here's a brief tutorial on building something similar:
Above: Jones opted to paint the daybed white and added pillows and an Ikea mattress. She also added a front panel, which is attached with an angle iron for a more finished look.
Above: The day bed abuts a corner fireplace.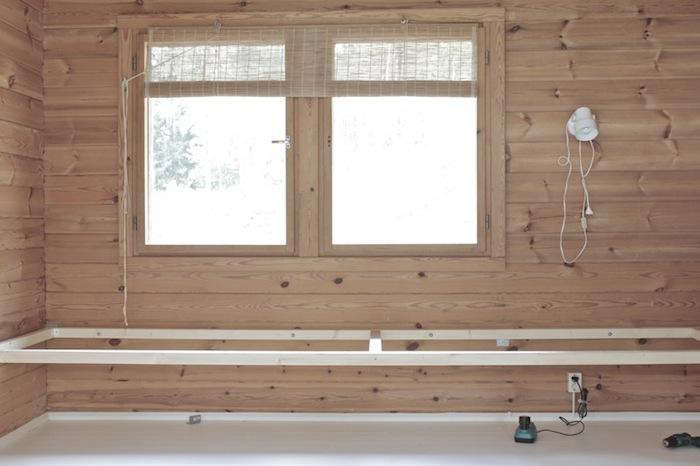 Above: Jones attached the bed frame to the walls using heavy-duty screws.
Above: Jones used two sets of Ikea Sultan Lade slatted bed bases and screwed the slats to the top of the bed frame. For added support, she screwed leg supports into the frame.
Above: Another view of the finished day bed.
You need to login or register to view and manage your bookmarks.