Brooklyn and Berkeley converged last weekend at the Little Flower School's first Bay Area event, held at marmalade maven June Taylor's Still-Room, with lunch by SF-based 101 Cookbooks scribe Heidi Swanson (cooking from her new book, Super Natural Every Day). Run by studio artists-turned-florists Nicolette Owen and Sarah Ryhanen, the Little Flower School teaches students the basics for creating lush, sprawling arrangements incorporating seasonal blooms, berries, and foliage.
N.B.: On April 3, the Little Flower School invites you to a Benefit for Japan Relief Effort class in Red Hook, Brooklyn, with all proceeds going to the American Red Cross: "Please consider signing up to learn the basics of the floral arts, celebrate the season, make a beautiful spring masterpiece, and join us in a small gesture of solidarity." For more information, go to the Little Flower School.
Photography by Heidi Swanson.
Above: Owen and Ryhanen gathered an array of blooms from the San Francisco Flower Mart, including jasmine, sweet pea, plum foliage, Hellebores, ranunculus, hyacinth, tulips, and more.
Above: Blooms awaiting arrangement.
Above: A finished arrangement, featuring variegated carnations in berry shades ("We're trying to bring the carnation back," Ryhanen says) and Erna Lindgren pink tulips.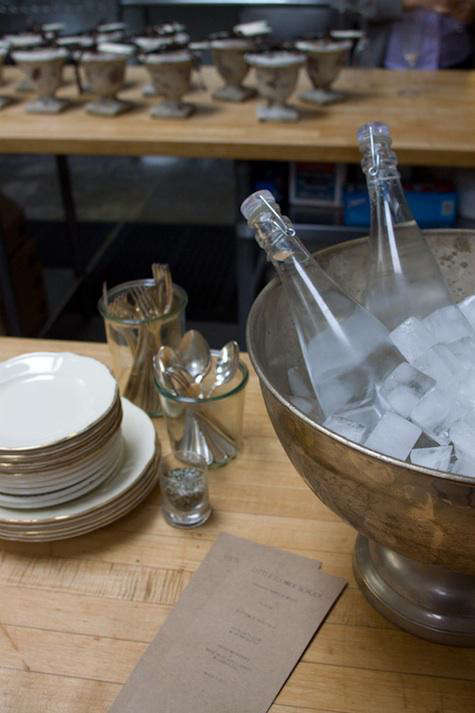 Above: June Taylor's butcherblock countertops double as buffet tables.
Above: Whitewashed terra cotta urns work well as rustic vases.
Above: Japanese gardening clippers as place card holders.
Above: Swanson's menu, with selections from Super Natural Every Day.
Above: Swanson's green lentil soup with curried brown butter, served in tiny Weck jars.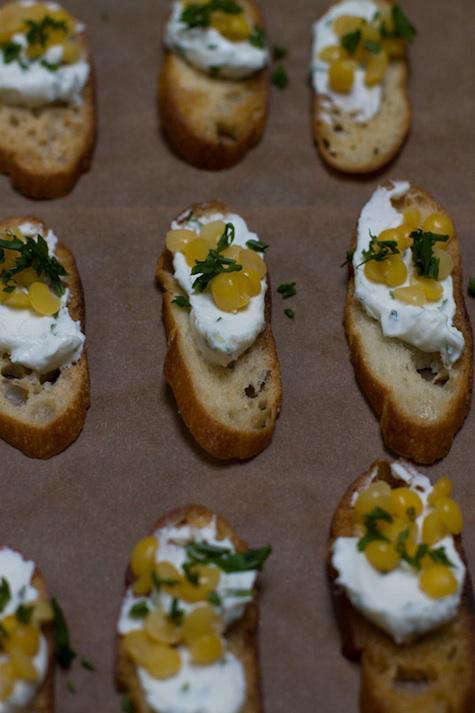 Above: Swanson's crostini with goat cheese, yellow split peas, and chives.
(Visited 150 times, 1 visits today)