A magic thing about New York is the way that, every now and then, you stumble upon a little jewel box—a room, a restaurant—on a side street, behind an innocuous storefront, where you least expect it. When Julie and I both spotted a photo of Davelle, a new restaurant on the Lower East Side, a while back, it seemed just that sort of small gem: not much from the outside—easy, even, to walk by, if its grate were pulled across the front its narrow shopfront—but inside, a bright and thoughtful little world.
In opening Davelle, owner Yudai Kanayama set about transforming a tiny space on Suffolk Street—formerly another Japanese restaurant—into an evocative celebration of his native Hokkaido, Japan, with sea urchins and round, gold peaches on the menu. But he also had the architecture and history of New York in mind: "A lot of Japanese restaurants usually do the same approach when they do renovations, which makes a lot of them look similar," Kanayama told me. "The concept for the interior of Davelle is maximizing the potential of NYC's old building structures, with original antiques only." (All of the furniture is from the early 1900s, he tells me.)
With such a small space—it has only three tables—Kanayama was able to choose each detail of the interiors with care. "Big restaurants would be only able to buy reproduction, because original costs more and they need a lot of them," he says. "But we are a small restaurant, and didn't want to compromise on small details."
Step inside, and take note of a few fresh, thoughtful ideas to emulate.
Photography by Arata Takabatake.
1.  Keep a low profile.
2. "Graduate from cold industrial design."
3. Add soft leather.
4. Water down and scratch off paint.
5. Hang a low-fi paper scroll as menu.
6. Display—don't hide—extra seating.
7. Source mercury glass.
8. Make time an element.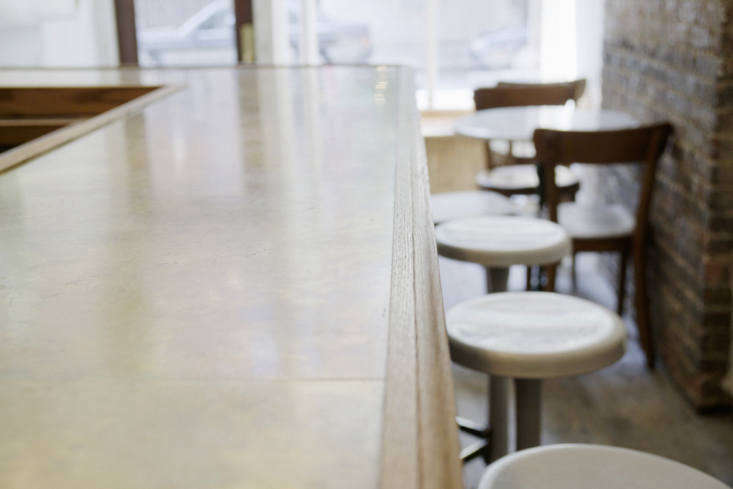 9. Break a few tiles.
10. Bring back dried flowers.
11. Source the smallest details with care.
12. Mix high with low.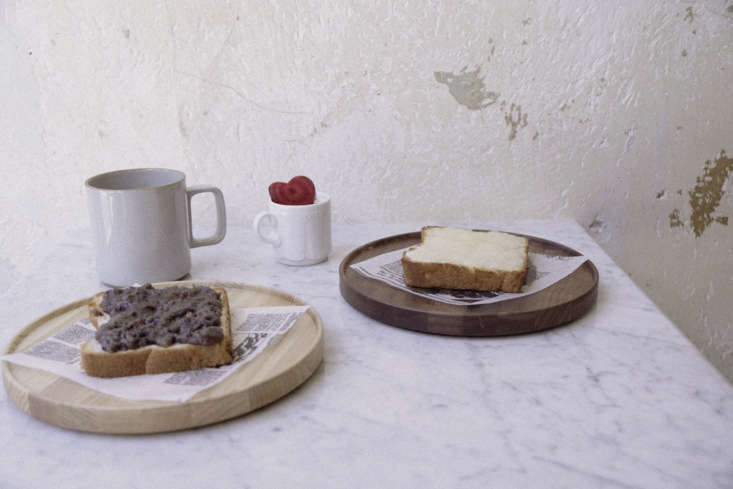 13. Rethink pink.
Step inside more tiny New York restaurants here:
N.B.: This post is an update; the original story ran on June 12, 2018.