Located near an apple orchard in the South Bohemian region of the Czech Republic, Javornice Distillery is a cluster of community buildings—including guest rooms, a pub, and a dance hall—designed by architects ADR. We love the clean lines of the gables and the storybook palette of muted grays and robin's egg blues. Take a look.
Photography by Jakub Skokan and Martin Tůma, courtesy of Boys Play Nice.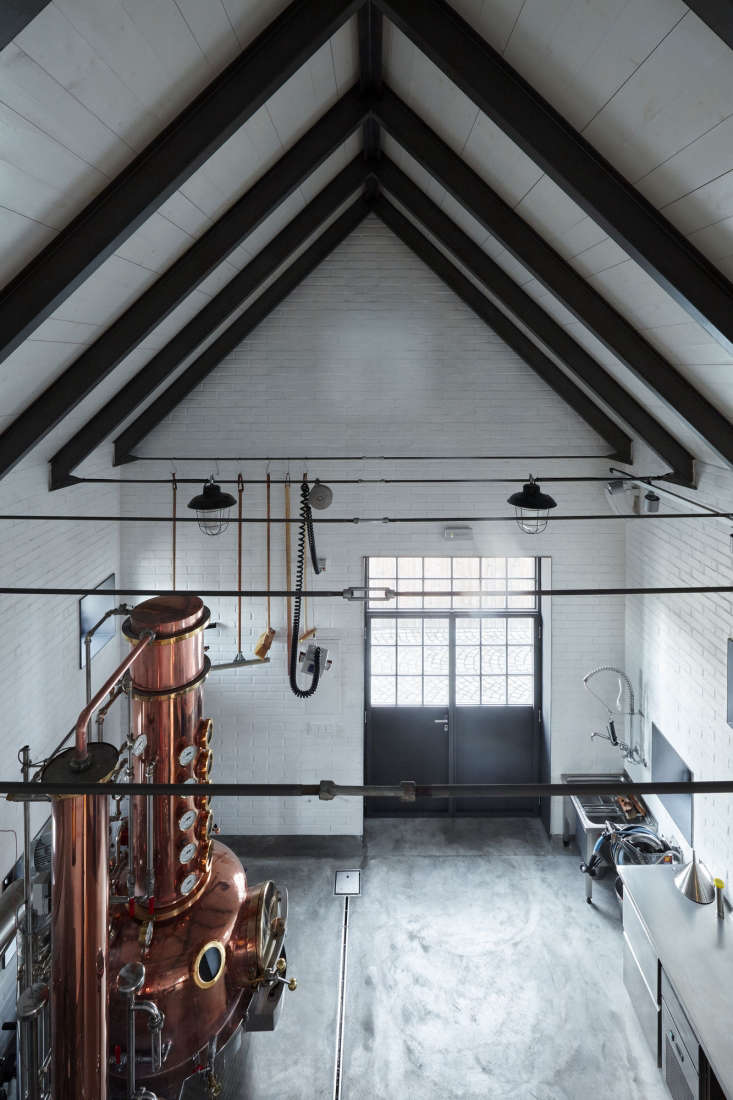 Above: The distillery's exterior: white-painted brick, small black windows, and clean gables.
For more pastoral places in the Czech Republic, check out our posts:
(Visited 87 times, 1 visits today)