Those of us who live in a tangle of electric cords and cables (self included) will be happy to hear about Ikea's foray into the consumer electronics world; a new entertainment center called the Uppleva.
The Uppleva is an all-in-one entertainment center that merges an HDTV, Blu-ray player, and sound system with wireless speakers, with all components housed in a single, customizable unit—controlled by a single remote. "This product is all about design," according to John Paul Titlow of ReadWriteWeb. "Ikea's early marketing touts the Uppleva's ability to hide unsightly wires and encase everything in one clean, sleek-looking package. It's not unlike a certain Cupertino tech giant that often takes its cues from minimalist, European design." Sign us up: learn more at ReadWriteWeb.
N.B. The Uppleva is currently available in Europe; in the US, it will be available in April 2013; prices will start at about $950.
Above: As usual, Ikea creates an appealing backdrop for the product in question—the Uppleva—complete with verdant plants and artifacts from another age (feather duster?). Shown above is the 24-inch size screen (the unit is available in four sizes; the largest is 46 inches).
Above: The Uppleva offers the hope that even Luddites will be able to operate the home entertainment system; ease of use is Ikea's goal.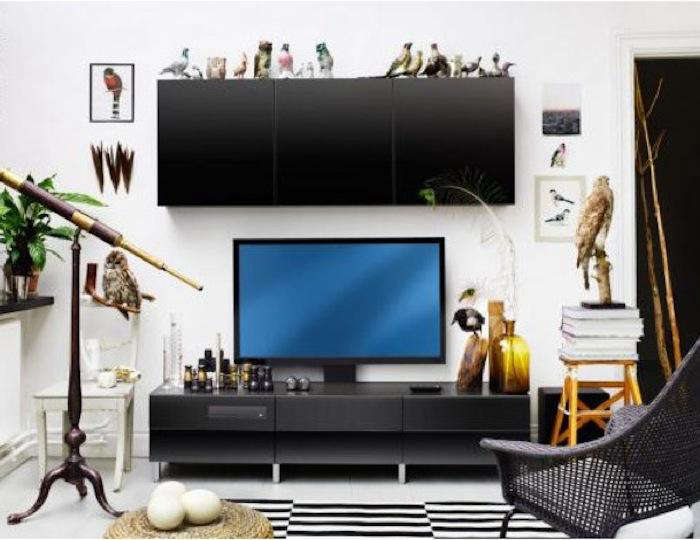 Above: Another stylish installation of the Uppleva; an ornithologists lodgings, perhaps?
N.B.: This post is an update; the original story ran on April 24, 2012.