House-hunter news: in a city famous for its minuscule living quarters, a young creative couple managed to acquire a corner parcel of land. Located in Tokyo's historic, densely populated Asakusa district, the plot had been cleared of an existing structure and was just big enough for its new owners, confectioner Mio Tsuchiya and graphic designer Moe Furuya, to construct their own mini tower with two floors devoted to work and two to home.
Faced in concrete panels, the streamlined structure is punctuated with a series of square windows, some glazed and some left wide open to reveal a factory-style pierced metal stair that winds through a central light court. The design is the work of Remodelista favorite No. 555, a team of architects known for their inventive, barebones use of industrial materials, and for infusing their work with a hipster nonchalance. The architects say they took inspiration from the surrounding "nostalgic streetscape," and thanks to its exposed skeleton dubbed the design the Vertical Alley. Come see.
Photography by Torimura Goichi Photography Office, courtesy of No. 555.
Mio and Moe, both 35 and from Tokyo—Mio grew up right in the neighborhood—met at the city's esteemed Tama Art University. Friends of theirs had collaborated with No. 555 on a live/work space that they admired, and the couple came to the firm with their own rough sketches. Takuya Tsuchida, the project's main architect, and his crew had to do a lot of experimenting to deliver the requested concrete finish on the exterior. They used oriented strand board or OSB, a particle-board-like material, as a "mold,"and came up with the final approach by making many prototypes "including switching from the front to the back of the board, and experimenting with a peeling agent." (Scroll to the end to see a closeup of the textured surface and floor plans).
The shop is open on an irregular basis, and the candies are also sold at the Tokyo Metropolitan Art Museum, among other places, and Mio accepts commissions. (Follow her news @cineca.)
Their hope, they say is that "this finely partitioned and vertically integrated building will continue to the rooftops like an extension of the alleyways of Asakusa, in kinship with the old houses of the surrounding area, discretely becoming a part of the fabric of the street."
Note the dishwasher's custom plywood door panel. The architects also designed the combination shelving and range vent cover (where the couple's cat has discovered a place to perch). The appliances are by AEG.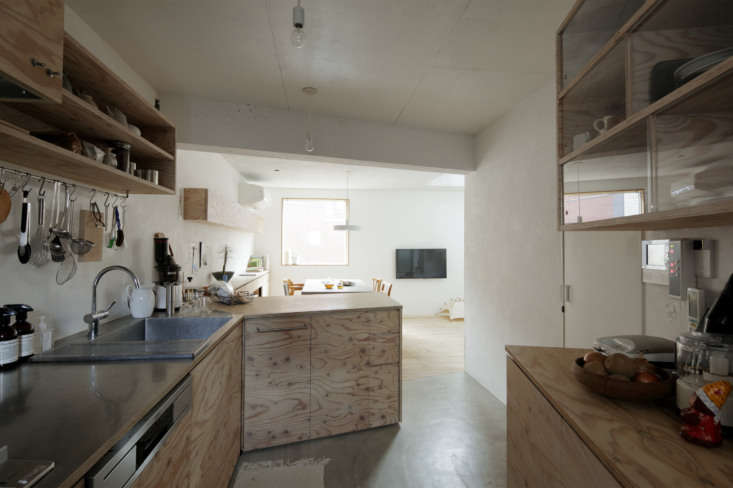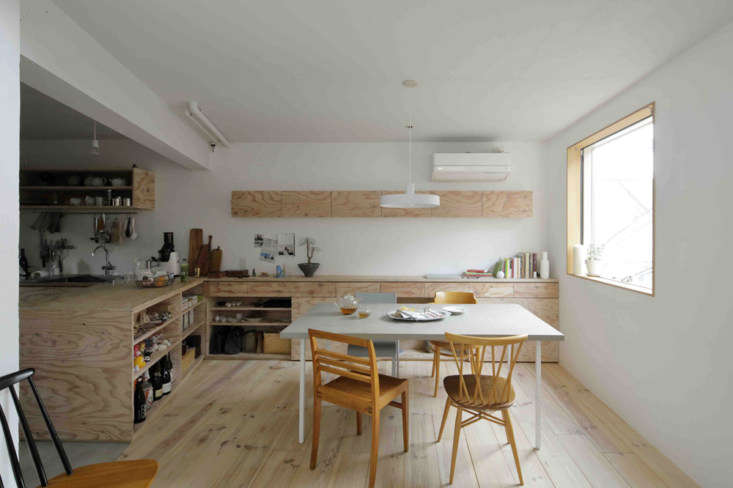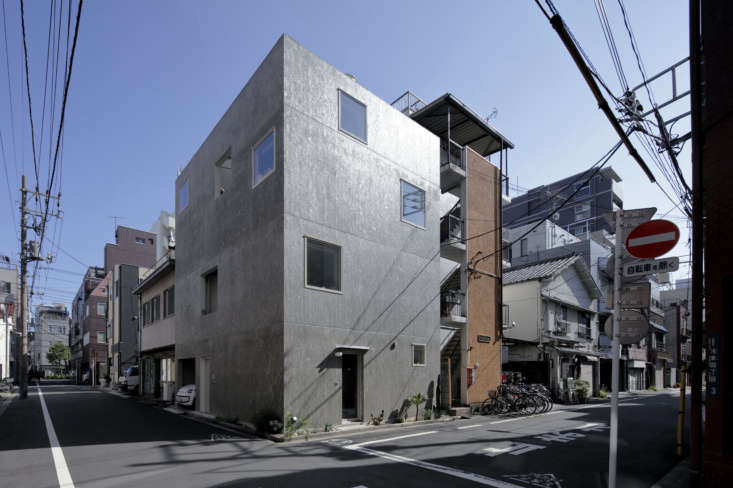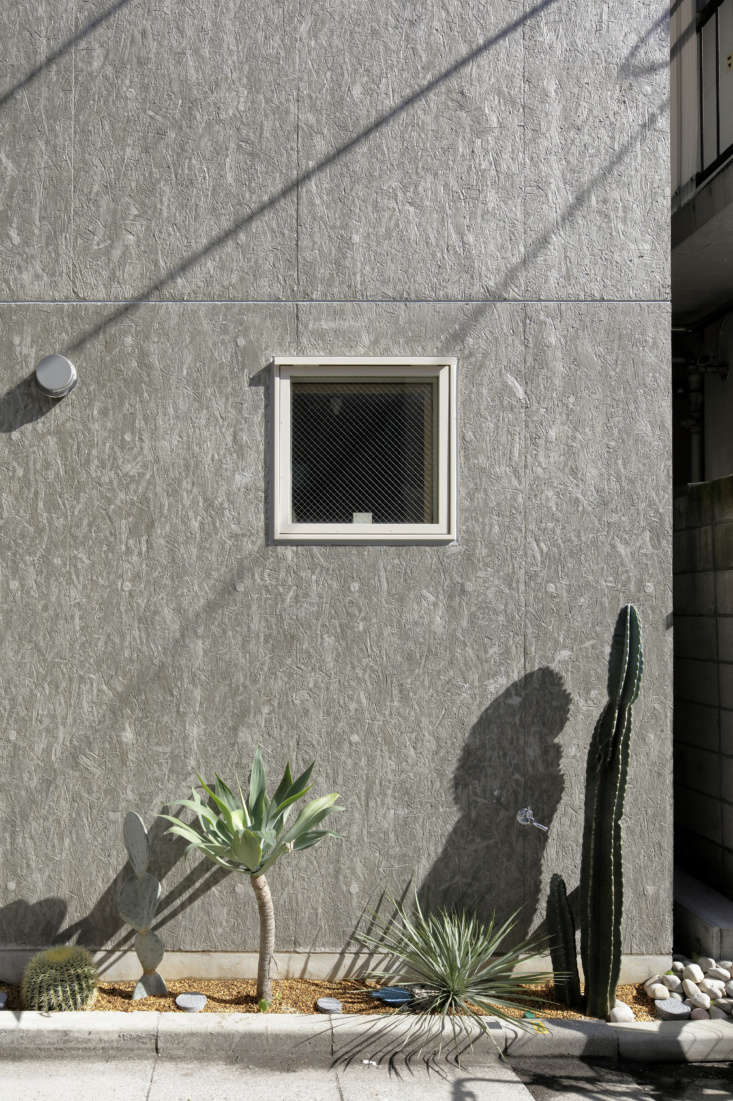 Floor Plans
We've been following No. 555 for a good while; here are three more of their projects:
(Visited 63 times, 2 visits today)