One of our favorite kitchen outfitters, Plain English, has teamed up with Accidental Decorator Adam Bray to develop a collection of "colors for cupboards," which are bolder and a departure from the muted colors we have come to associate with the company's understated Georgian-inspired designs. "This is a palette of 12 diverse but inherently English colors, taking inspiration from the now almost forgotten, everyday shades of the 20th century," says Katie Fontanta, the creative director and founder of Plain English. For more information, contact Plain English.
Above: The island is painted in "Dripping Tap."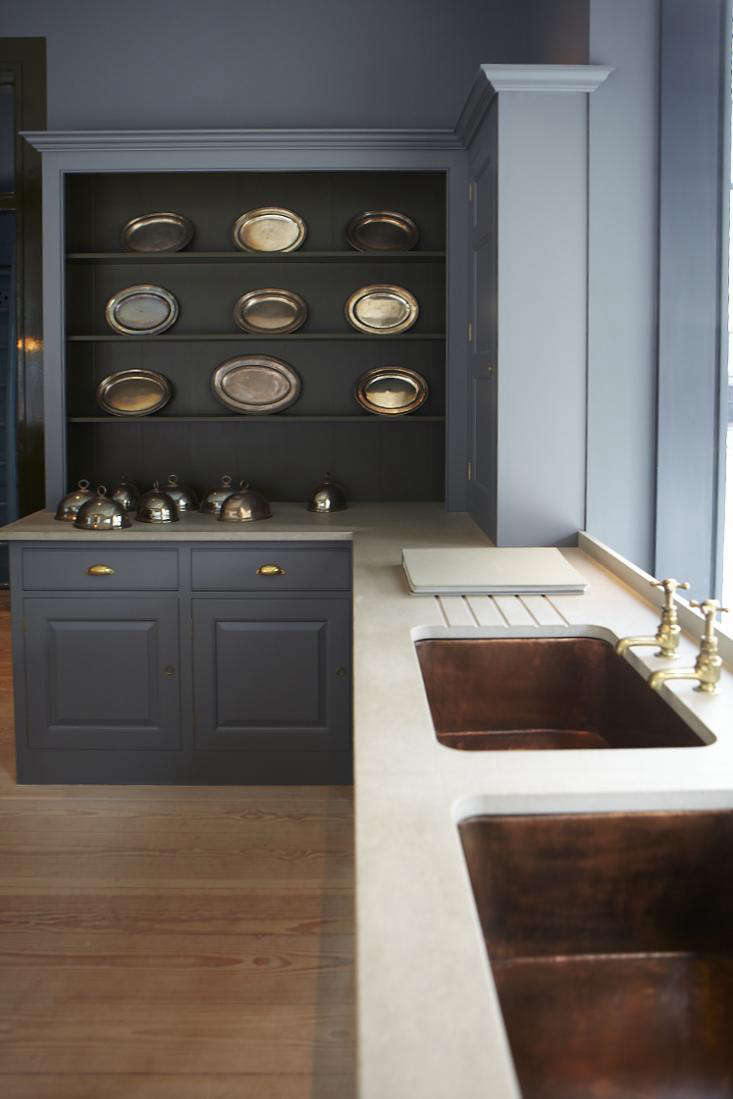 Above: "Draughty Passage" is used as a background color on the cabinets and on the walls.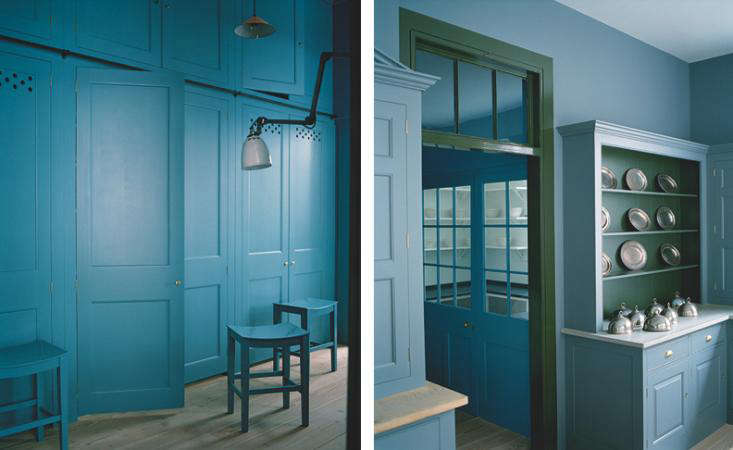 Above: "Pretty Pickle" is used on the trim to contrast with "Scullery Latch."
Above: The palette of 12 colors on display in the Marylebone showroom.
Above: Brightly colored aprons hang against a background of "Scullery Latch."
N.B. if you enjoyed these colors, see House Call: London's Accidental Decorator to see how Adam Bray uses color in his own home.
Selecting colors is never easy, but doing research is part of the fun. See Palette & Paints for many more options.
(Visited 344 times, 5 visits today)