From Spanish craft designer Tomás Alonso: a series of colorful chairs made from a single bent, powder-coated metal tube twisted around a piece of solid ash wood. The ash wood supports the seat's wooden surface, which is made from reclaimed Victorian ceiling boards.
The series of V&A chairs are meant to accompany the V&A Table and Benches that Alonso designed for Somerset House's One Part Chef/Four Parts Design event. As Alonso says, "the chairs' slightly unbalanced appearance comes from the strong contrast of materials as well as the asymmetry and the oddness of the connections." Below, the warped metal tube is seen in teal, blue, white, pastel pink, yellow, and red and fit as stools or full dining chairs.
Above: The V&A Chairs are available at Victor Hunt Design and Art Dealer in Brussels or NextLevel Galerie in Paris (contact each for more information).
Above: A pink powder-coated metal tube meets a Victorian board to form a short stool.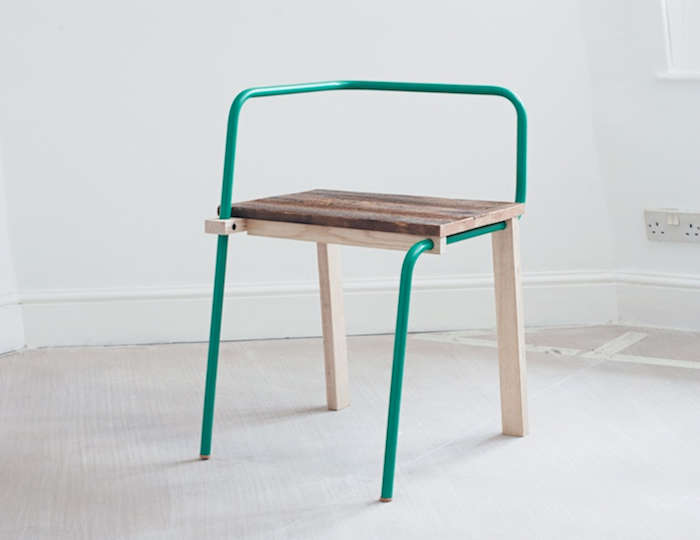 Above: A teal chair features two legs in metal and two in solid ash.
Above: All four legs of the blue chair are designed using one piece of metal tubing.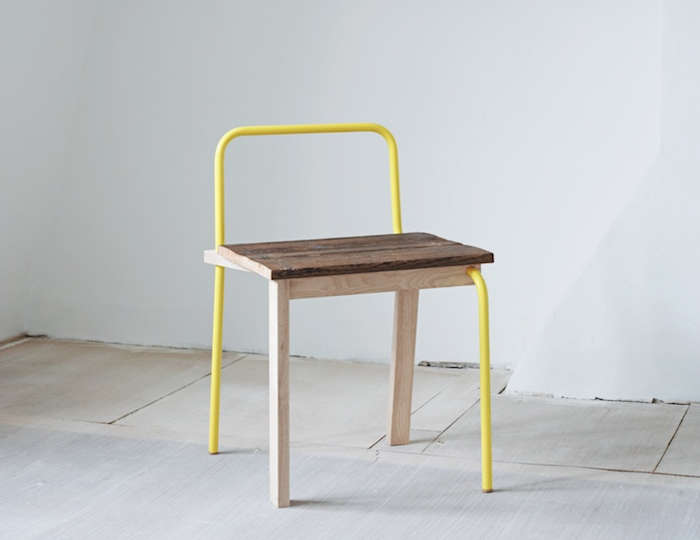 For more colorful chairs, see Fashionable Chairs for a Cause from Marni, Macrame Chairs from Pacific Wonderland, and 10 Easy Pieces: Colorful Outdoor Dining Chairs.
(Visited 121 times, 1 visits today)