Spotted while lurking on Kitka (the design blog of John Baker and Juli Daoust, owners of Mjolk in Toronto): an organic wood pendant lamp with a charred interior reminiscent of Japanese shou sugi ban timber. A prototype designed by Karen Hare and Jason Hare, a Winnipeg design duo, the lamp was a winner at the recent SHADE International Lighting Design and was on display at MAKE Coffee + Stuff in Winnipeg. Learn more at SHADE.
Above: The wood lamp features a burned interior that glows when illuminated. Photo via Kitka.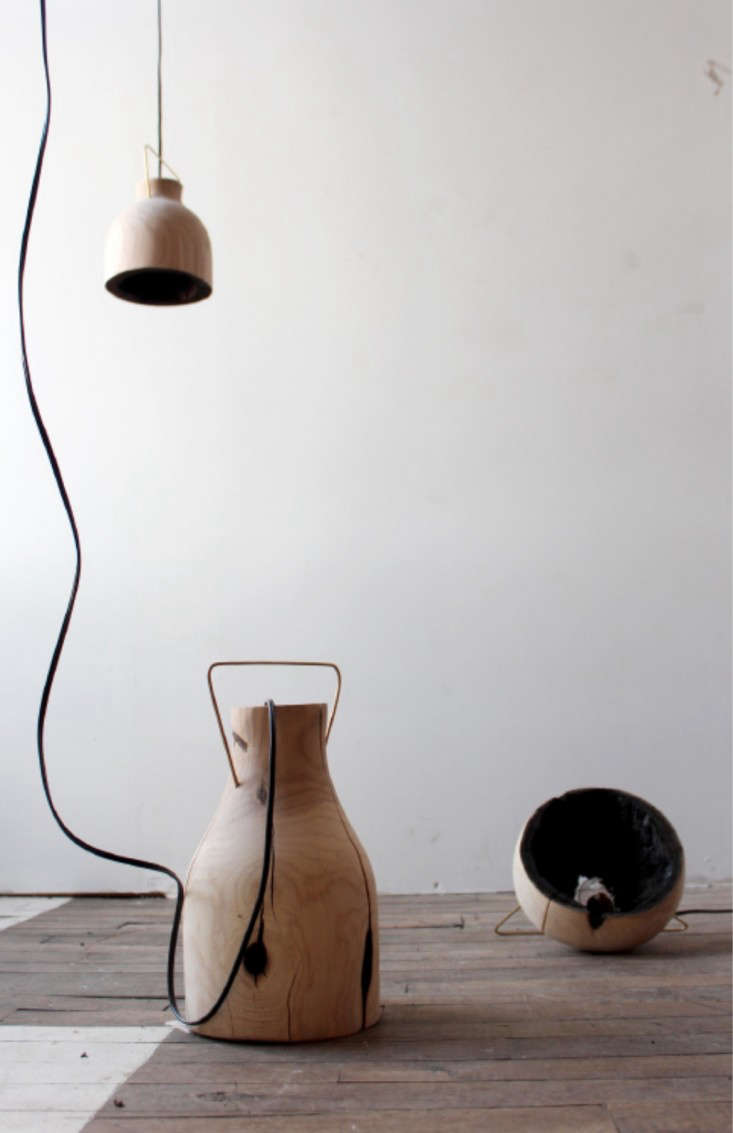 Above: An elegant copper handle allows the lamp to be picked up like a lantern.
Did you know that the Japanese also use charred wood as a building material? See Remodeling 101: Shou Sugi Ban Wood as Siding and Flooring.