If you could live anywhere, where would it be? For one well-traveled British couple (he's a frequent-flying businessman; she's in the hospitality industry), it's the tropics of Mexico. They moved to the colonial city of Mérida in 2007, beguiled by the "wonderful weather and Yucatan lifestyle," he says. Now that they've transformed a derelict 100-year-old building in the heart of the historic district into an eclectic and airy home, there's nowhere else they'd rather be.
"Mérida is an interesting city of arts and culture, comfortable in its own skin," says the homeowner. The same could be said of their historically sensitive remodel, which was overseen by local architecture firm Taller Estilo Arquitectura. They retained the original footprint, room proportions, and many of the original architectural details but added a new modern addition to the rear. They also chose to keep the concrete exterior's faded patina. From the busy street, the single-story structure blends in with the other time-worn buildings; inside, it's a quiet sanctuary, artfully updated for modern life.
"The overall restful atmosphere of the house and the secluded garden make it feel as if the house is not in the middle of a thriving city," he says of his home's dual nature.
Below, he gives us a tour of their self-named Casa Cool.
Photography by Apertura Arquitectónica, courtesy of Taller Estilo Arquitectura, unless otherwise noted.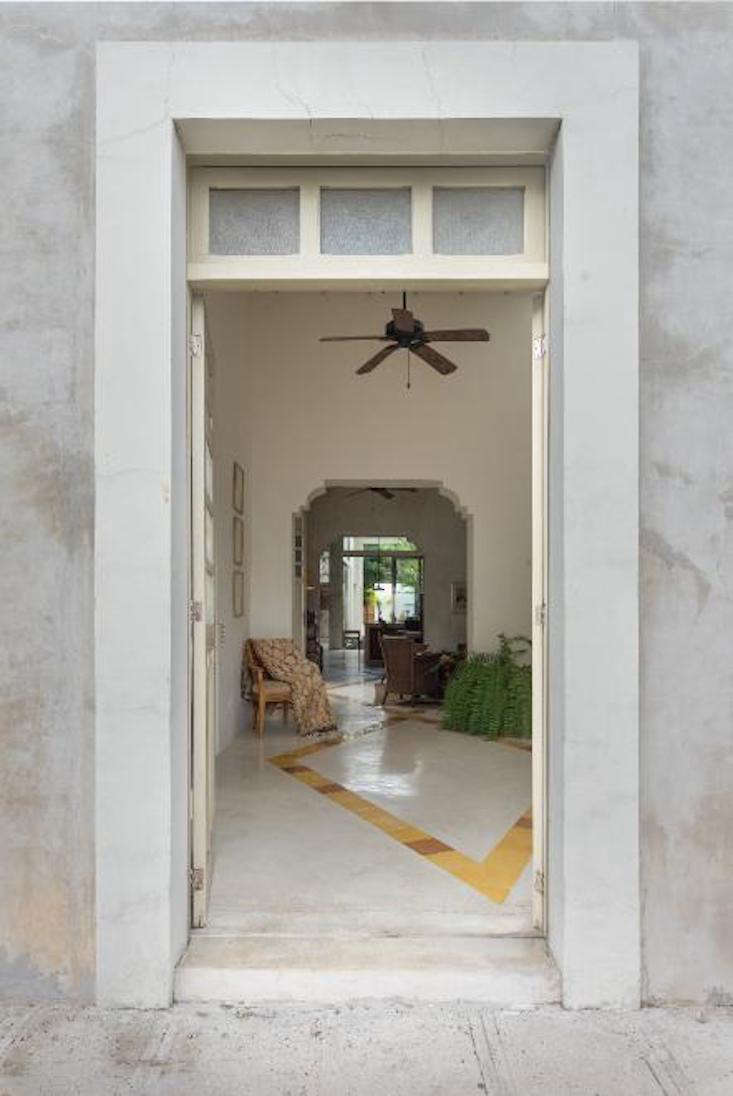 Above: Among the DIY touches are homemade wall lights. The one on the right is in the guest bedroom and has a child's sombrero, trimmed to size, for a shade. Photographs courtesy of the homeowners.
For more tropical inspiration, see:
You need to login or register to view and manage your bookmarks.