I was surprised to learn that Captain Whidbey, nestled among the majestic evergreens of the Pacific Northwest, was founded by the same team behind Pioneertown Motel, set against the dusty backdrop of the Mojave Desert—but I shouldn't have been. Both traffic in nostalgia for the American West, both prioritize a casual-aesthete style, and both are housed in historical structures.
Captain Whidbey, on Puget Sound's Whidbey Island, is the newer project, but it feels like the older, more sophisticated brother to Pioneertown. "Our experience in Pioneertown helped frame our approach to Captain Whidbey and guided us towards more of a 'restoration' mentality. Not only did we restore the physical property, but we aim to restore the culture and hospitality of the past," say the owners, brothers themselves, Matt and Mike French.
The two tapped Eric Cheong, an architect who used to work for the Ace Hotel group, to join them in re-opening the 112-year-old resort. The first thing they did? Nothing. Rather than rush into construction, they decided to spend a summer in town to get a sense of local rhythms and better understand the inn's role in the community. Renovations started in the winter, and after just five months, they were able to open its doors again, updated, refreshed, and ready to charm.
Let's take a look at the results.
Photography by Alexandra Ribar, courtesy of Captain Whidbey.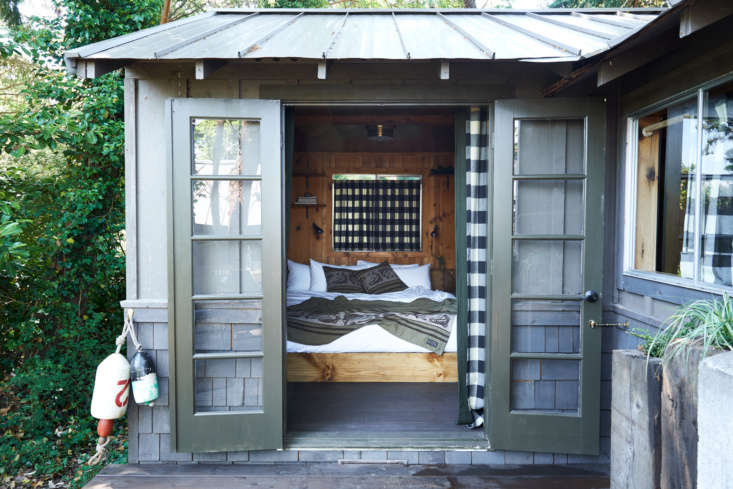 Cheong also worked on the Ace Hotel's New Orleans outpost. Read about it in Hotels & Lodging: The Ace Hotel in New Orleans.
This post is an update; the original ran on Sep 24, 2019.
For more places to stay in the Pacific Northwest, see:
(Visited 491 times, 1 visits today)