Last week we toured Block Shop's Mod LA Headquarters. Today, we're taking a look at the company's just-launched bedding designs. Sisters Lily and Hopie Stockman, the company founders and in-house designers, spent two years working with master printers and dyers in Jaipur, India, to get every detail, down to the duvet corner ties, exactly as they envisioned.
Block Shop's designs are of a piece: they began by applying bold, outsized patterns to scarves—and then moved on to pillows, table linens, rugs, and art: their Sultan Woodblock Print is shown here.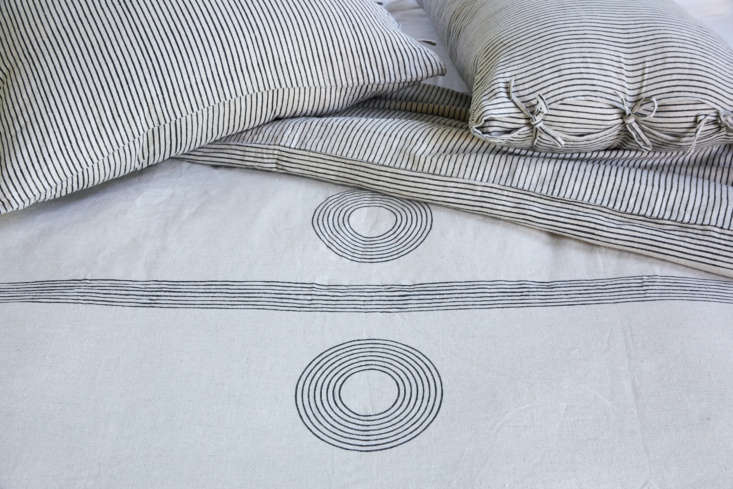 "Our linen has exceptional breathability and durability," says Hopie. "It will keep you cool in summer and warm in winter."
The bedroom as sanctuary:
You need to login or register to view and manage your bookmarks.