Architects Andrea Fisk and Jess Thomas of Shapeless Studio are modernists with beating hearts. Their love of workmanship, new and old, and attention to life's daily details is on display in all of their residential work, including their own Brooklyn quarters: see The Sentimental Minimalist and A Rising Star Architect's Townhouse in Pinks, Grays, and Greens.
Admiring their projects on Remodelista is what led the owners of this brownstone in Brooklyn's Clinton Hill to work with the Shapeless Studio team on a makeover of their parlor floor. The 1867 Italianate structure came with a classic living and dining room sequence leading into a 2007 kitchen extension in the back. "The main goal of the renovation was to find a way to more seamlessly and intentionally integrate the kitchen with the other rooms while paying homage to the original structure," says Fisk.
"Our sensibility is generally more modern, but we also wanted to honor the building's historic details. Shapeless has that sensitivity," explain the clients—a landscape architect and a food business professional with a toddler. "The kitchen and the backyard were our focus. We asked that the space be simple, textured, and clean lined—and that it tie in with the rest of the house." Scroll to the end for a glimpse of what the setup looked like before.
Photography by Hagan Hinshaw courtesy of Shapeless Studio.
We cook all the time, love to have friends and family over, and have a child, so the kitchen had to be very functional, " say the clients. "Nothing feels precious, we can really live in the space, and we like the way the natural materials will age."
Fisk and Thomas sing the praises of their collaborators: all of the cabinetry was built to their design by ABC Cabinet Makers: "They are extremely detail-oriented and communicate throughout the process." And Sunshine Renovations Management served as the general contractor: "kind and thoughtful, and amazing at working within the irregularity of old townhouses."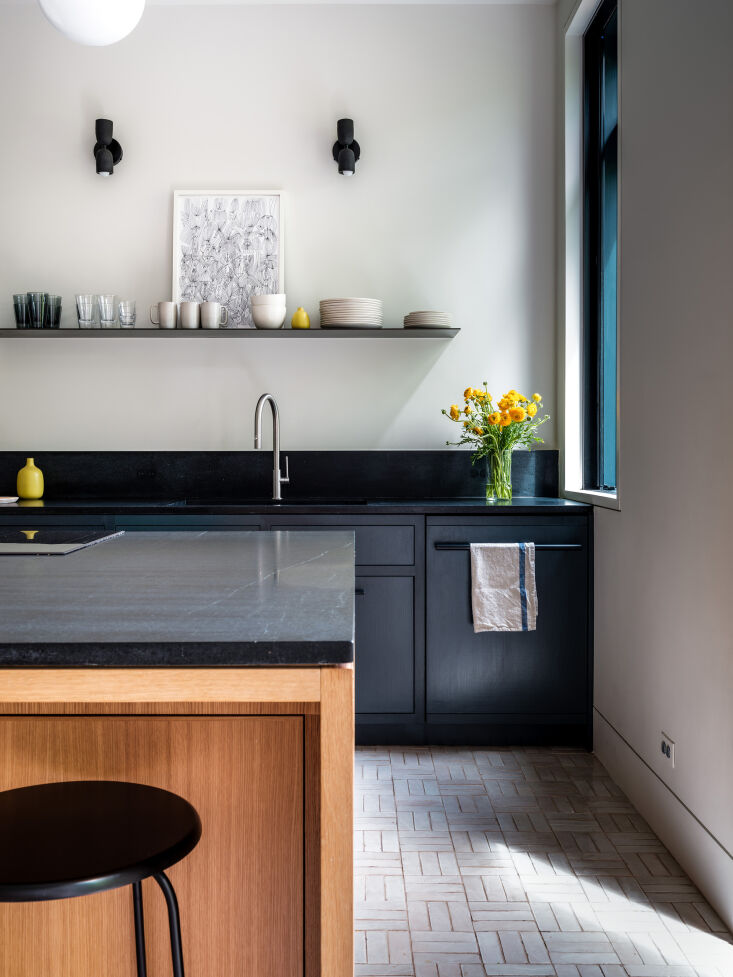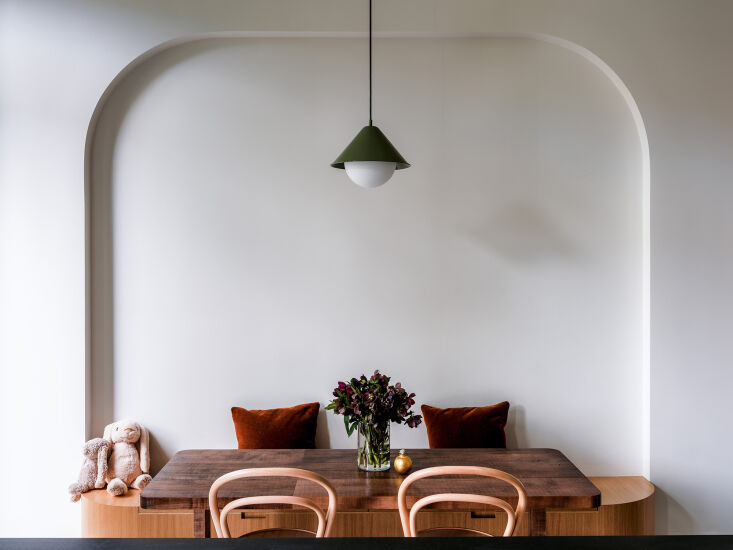 The kids' table and chairs is the All Bright set, made of recycled plastic toys by ecoBirdy.
Before
Two more Shapeless Studio kitchens:
(Visited 162 times, 1 visits today)