Discovered via Moco Loco: Barcelona designer Marti Guixe's streamlined Pool Sink for Italian bathware company Azzurro; a square bathroom sink with built-in teak shelves for soaps and an oversized clothespin towel holder, made of stainless steel coated with white or light gray epoxy. Go to Azzurro for more information.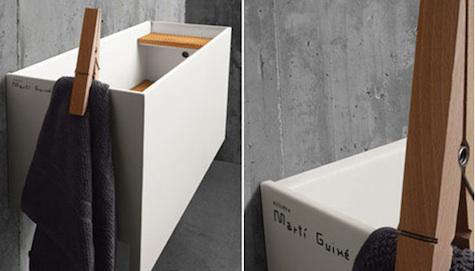 Finally, get more ideas on how to evaluate and choose your bathroom sink and faucet in our Remodeling 101 Guide: Bathroom Sinks & Faucets.
You need to login or register to view and manage your bookmarks.