Founded in 1607, Swedish company Skultuna Messingsbruk is one of the oldest active brass producers in the world. In the last decade, the company has been working with designers and architects like Claesson Koivisto Rune, Thomas Sandell, and Ulf Lamby. We especially like Skultuna's range of brass candlesticks, which add a glimmery golden note to the holiday table.
Above: Designed by Michael Kurpatow Skultuna, the Brass Cylinder Candle Holder is €156 for a set of three (7 cm, 5.5 cm, and 4 cm high) at Swedishness Online.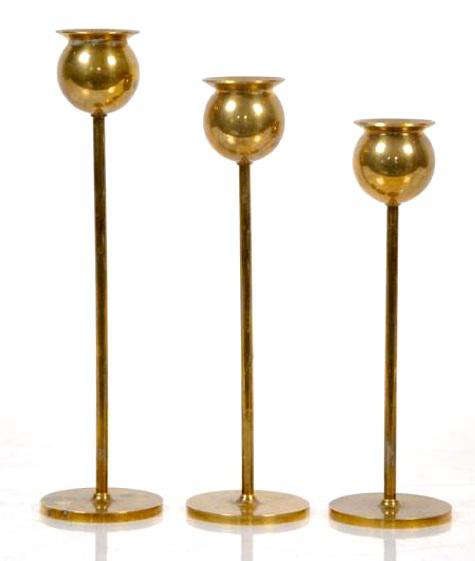 Above: Designed by Pierre Forsell for Skultuna, the Skultuna Tulipe Candleholder Set includes a trio of candleholders in graduated heights (19, 21, and 23 cm) and is €150 at Swedishness Online.
You need to login or register to view and manage your bookmarks.