Allegiances to corkscrew styles run deep; mine lies with the classic and functional waiter's corkscrew (also known as wine keys). Compact (they're designed to fit in an apron pocket) and uncomplicated, waiter's corkscrews are easy to operate once you get the knack of it, allowing you to swiftly remove the cork using leverage. While the waiter's corkscrew is simple, it is important to choose a solidly made model; flimsy ones are not worth the effort. Here are three picks to consider.
Above: My favorite is the WMF Vino Ultimate Waiter's Friend Corkscrew; $40 at CSN Stores.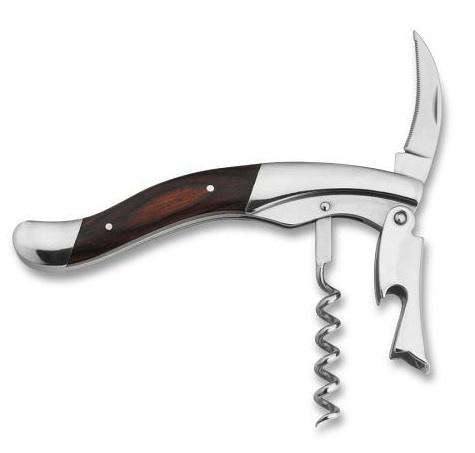 Above: The gift-worthy Italian Waiter's Corkscrew by Italian designer Enrico Albertini has a long handle made of moisture-proof Pakka Wood; $75 at Williams-Sonoma.
Above: Compact and simple, the Oneida Waiter's Corkscrew is dishwasher safe and comes with a lifetime warranty; $9.99 at Amazon.
(Visited 15 times, 1 visits today)