We love the hanging terrarium in today's Architect Visit: Boor Bridges in San Francisco. These mini-biospheres are a great way to bring a touch of green inside with minimal effort—and maintenance.
Above: The spectacular handblown Glass Birdhouse is $595 at Flora Grubb Gardens in San Francisco; call (415) 626-7256 for information.
Above: Fill your terrarium with low-maintenance Tillandsias plants; Pistils Nursery in Portland offers information and inspiration for creating a terrarium.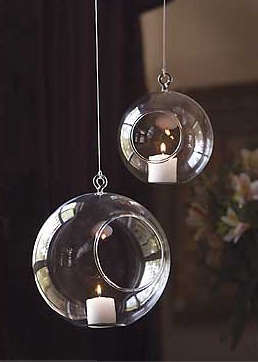 Above: Mothology's Hanging Glass Globes can be used as vessels for exotic plants instead of candles; $11.50 each.
Above: Flora Grubb Gardens sells Wall-mounted terrariums starting at about $15 for the small size; call (415) 626-7256 for information.
Above: Napa Style's Bolla Glass Hanging Vases made from recycled bottles can also be used as mini terrariums; $20 for one, $36 for a pair.
Above:  The Hanging Plant Orb from Brooklyn-based Perch is $104 at Sprout Home.
Above: The Teardrop Diamond Hanging Vase is on sale for $4.95 at CB2. 
Above: The Teardrop Vase is $4.95 at CB2.
(Visited 153 times, 1 visits today)