New from Frog Design's Jonas Damon: the Analog Group, a line of wood docking stations for the iPhone, the iPod, and the iPad designed to create the illusion of retro flip clocks, mini TVs, and transistor radios.
Above: Made of beechwood, the Alarm Dock allows your iPhone (loaded with a flip clock app) to read as an alarm clock; available for preorder for $35 at Areaware.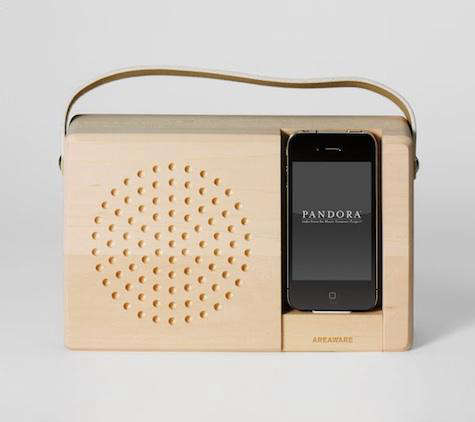 Above: Jonas Damon's prototype Radio Dock can be used with the iPod or the iPhone.
Above: The iPad Dock prototype is designed to create a mini TV effect.
(Visited 189 times, 1 visits today)