One of our favorite woodworking artists, Blackcreek Mercantile & Trading Co. opened its first showroom last week in Midtown Kingston in New York state. Artist Josh Vogel and co-owner and manager Kelly Zaneto have been working out of Kingston for the past six years. The two spent months renovating the space to bring it back to its bare bones state and showcase their hand-turned wooden spoons, cutting board, and furniture in a gallery-like experience. You can visit the showroom by appointment Monday through Thursday and from 11 a.m. to 5 p.m. Friday, Saturday, and Sunday.
Photography by Eberhart Smith, courtesy of Blackcreek Mercantile & Trading Co.
Above: The new showroom is located at 628 Broadway in Kingston, New York.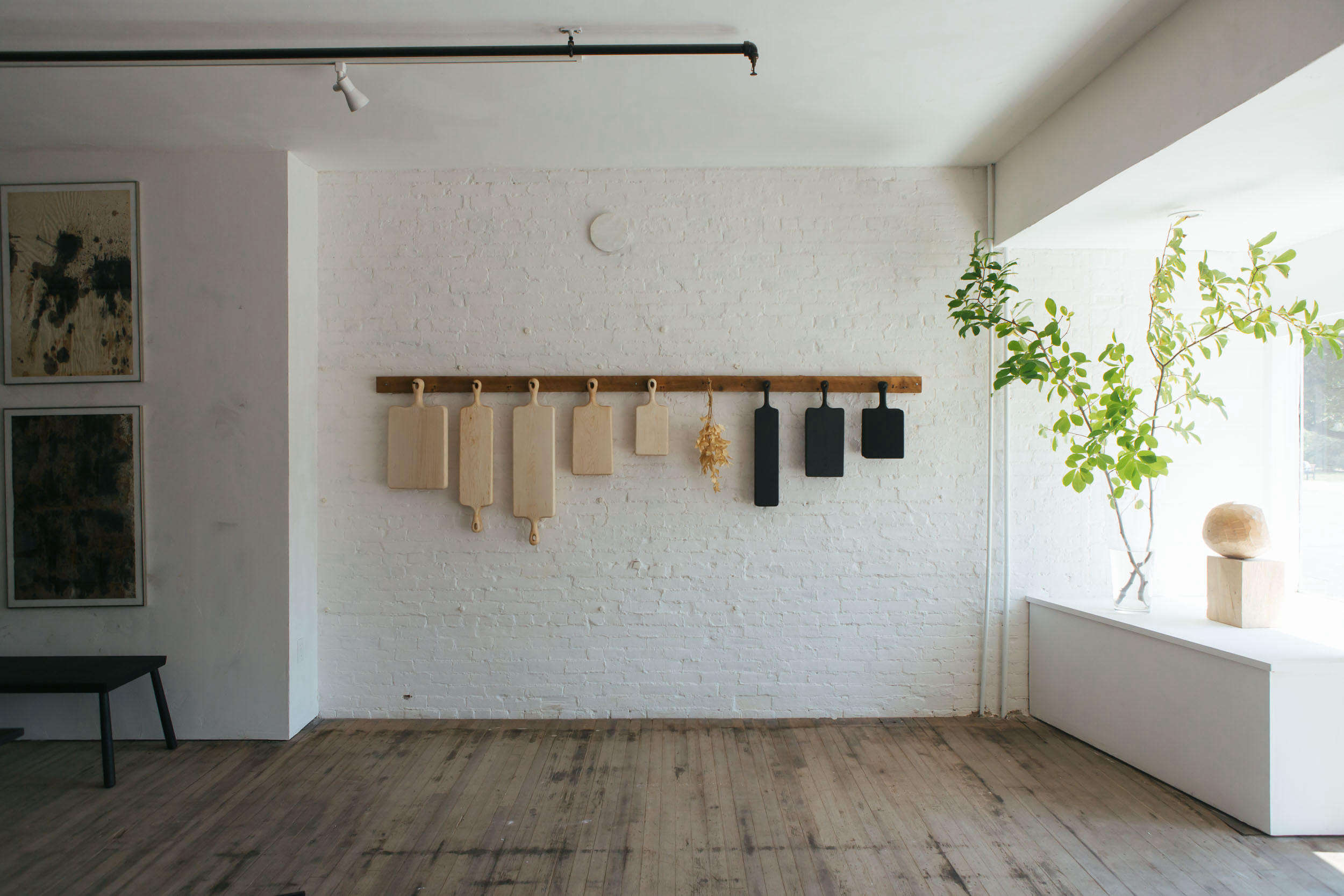 Above: Wooden Cutting Boards in various sizes and finishes.
Above: A long and narrow cutting board from Blackcreek Mercantile & Trading Co.'s Blackline collection.
Above: Josh Vogel and the Sawhorse Table and Bench with Pinned Legs both in black.