Forget the ice and the rock salt; it's easier than ever to churn a batch of homemade ice cream with a new wave of fully automatic ice cream makers.
Automatic ice cream makers fall into one of two categories: those with built-in refrigerator compressors or those with pre-freeze bowls. The compressor ice cream makers have built-in refrigeration units that enable you to churn ice cream with no advance chilling of the parts or the mix. They're fast (usually 30 minutes or less) and can make multiple batches. The cost of convenience is the weight–many of the compressor machines approach 40 pounds. The pre-freeze models are more affordable, but require the bowl (insulated with a special liquid) to be frozen before use, and multiple batches require multiple frozen bowls. Here are good options in both categories–plus one for traditionalists.
Refrigerator Compressor Models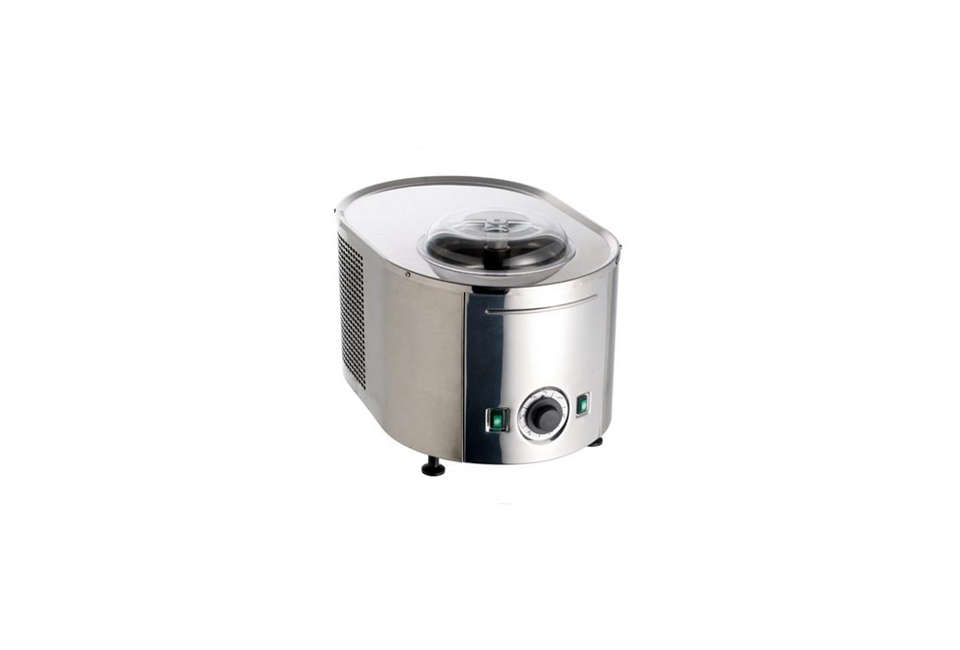 Above: Leave it to the Italians to create the elegant Musso Lussino Ice Cream Maker with all stainless steel construction. Fully automatic and timer controlled, the machine shuts off automatically when the ice cream is ready. Comes with a 1.5-quart bowl and a one-year warranty; $698 at Amazon.
Above: The Cuisinart ICE-100 Ice Cream and Gelato Maker has a 1.5-quart bowl and an LCD touchpad display. It creates ice cream in approximately 60 minutes. While it reviews well for results, it is said to be louder than other options; $252.02 at Amazon.
Above: The DeLonghi GM6000 Gelato Maker gets high marks and is known to be especially quiet. The bowl, paddle, and lid are dishwasher safe; $326.27 at Amazon.
Pre-Freeze Bowl Models
Above: The Cuisinart Stainless Steel Ice Cream Maker is a simple pre-freeze canister model with a generous two-quart capacity; $89.99 at Williams-Sonoma.
Above: The Cuisinart Classic Ice Cream Maker with Extra Freezer Bowl offers simple one-switch operation and a 1.5-quart capacity; $69.95 at Williams-Sonoma. The basic Cuisinart Classic Ice Cream Maker, available in several colors, is $59.95 at Sur La Table.
Above: Turn your KitchenAid mixer into an ice cream maker with the KitchenAid Stand Mixer Ice Cream Maker Attachment. The double-insulated bowl has a two-quart capacity and requires 24-hour pre-freezing; $59.95 at Amazon.
The Classic

Above: White Mountain Appalachian Series Hand-Crank Ice Cream Maker features a wooden bucket, stainless steel canister with lid, and a cast-iron dasher (paddle); $199.50 for the four-quart size at Amazon.
To complete your summer kitchen, have a look at 13 Modern Outdoor Kitchens and 10 Easy Pieces: Drinks Dispensers. And see Gardenista's picks for Barbecue Grills and Portable Grills.
N.B.: This post is an update; the original story ran on August 14, 2012, as part of our Kitchen Week issue.
You need to login or register to view and manage your bookmarks.