Babies aren't the only ones mesmerized by mobiles. Of late we've been admiring sculptural pendant lights that take inspiration from Calder—and in many cases come with moving parts that dance in the breeze. These are statement pieces that are outsized—and pricey—but have the power to transfix. Here are 12 we're currently eyeing.
Is this the next much-imitated design from Ochre? See
High/Low: The Arctic Pear Chandelier
.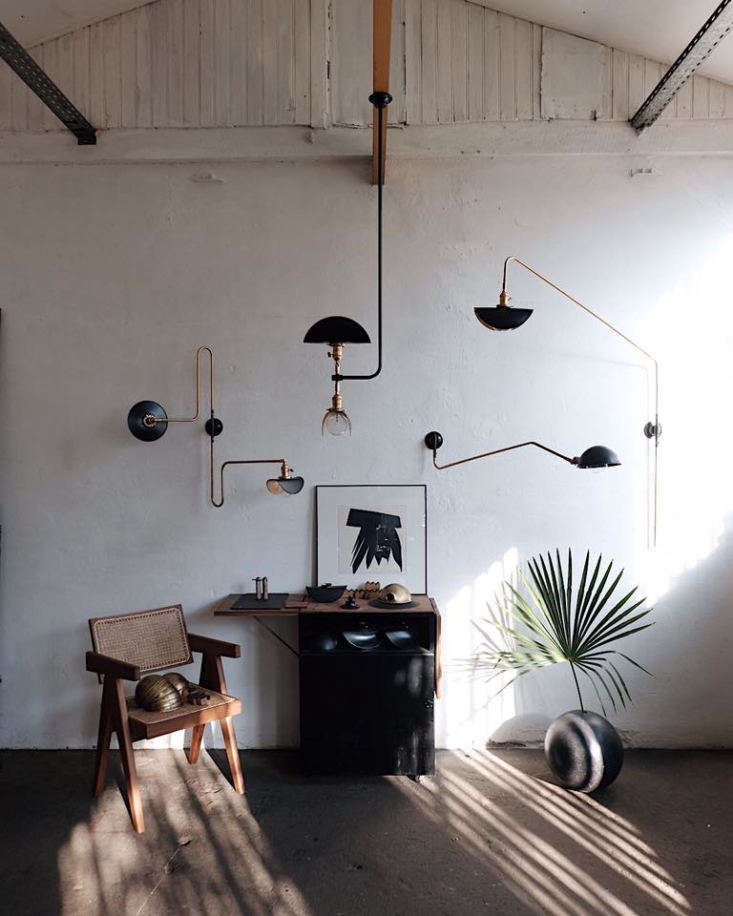 In the market for a mobile? Take a look at Object of Desire: Glamorous Brass Mobiles Inspired by Alexander Calder and Living Above the Studio: At Home with Lappalainen.
For more lighting ideas of all kinds, browse our Lighting Archive.