According to feng shui guidelines for the bedroom, there are three basic principles. 1.) Place the bed so that it is easily accessible from both sides. 2.) Avoid placing the bed in line with the door. 3.) Position two bedside tables, one on each side of the bed.
Here, we're focusing on the last requirement. Ready to graduate from a stack of old books or a shelf? Concealing clutter is a positive side effect of having a proper bedside table. Here's our roundup of 13 modern wood bedside tables, drawers included.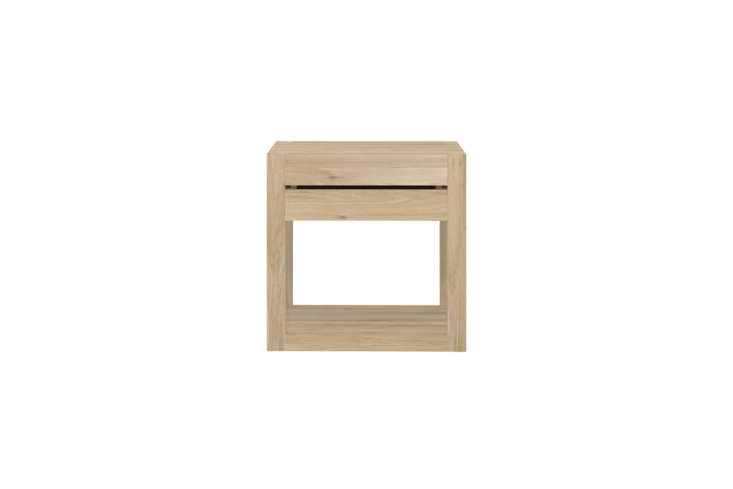 For more bedroom furniture, see our posts:
N.B.: This post is an update; the original story ran on April 9, 2014.