Beyond the Edison bulb: 10 lightbulbs for adding a note of glamour. They're the easiest way to create instant atmosphere for a holiday party.
Above: The Plumen 001 Original Lightbulb is $29.95 from Crate & Barrel.
Above: Swedish designer Eric Therner's Diamond Bulb is on sale for €33 ($40.84), marked down from €40, on his online store.
Above: The Small Starry Sky Bulb features miniature bulbs set inside a glass globe for a twinkling effect; $8 from Anthropologie (a large size is $14).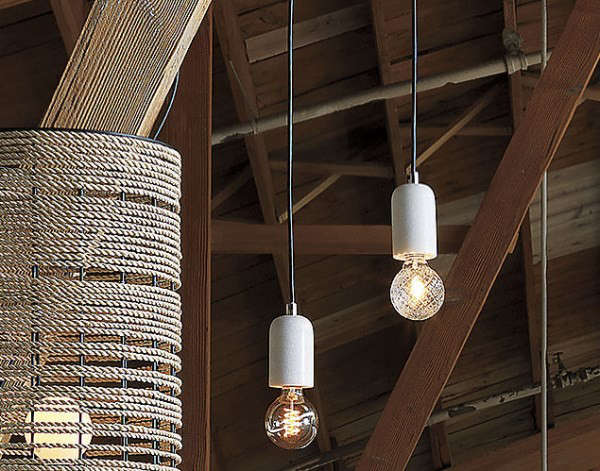 Above: The Cut Glass Halogen 40W Lightbulb (above R) is $7.95 from CB2.
Above: The handmade Hanging Half-Orb Lightbulb by Dylan Kehde Roelofs of Portland, Oregon, is $395. It's shown here in situ at restaurant Atelier Crenn in San Francisco.
Above: The Plumen 002 Bulb is $29.95 directly from Plumen.
Above: A delicate glass bead cover masks a bare bulb; for something similar, go to Lumiere SF on Etsy.
Above: UK designer Lee Broom's full-lead, hand-cut Crystal Bulb is $175 (also available in a frosted version for $175) at A+R in Los Angeles.
Above: Paris designer Philippe Daney's Lamp Phy is €103 ($127.46) from La Redoute.
Above: The Half Gold Lightbulb from Anthropologie is $6.
Go to our Photo Gallery to peruse hundreds of Lighting finds. For outdoor holiday light inspiration, see Gardenista's 10 Easy Pieces: Tasteful String Lights and DIY: A Holiday Light Display.
(Visited 113 times, 1 visits today)